France has been supporting the battle against the "Islamic State of Iraq and Syria" (ISIS) as a member of the international coalition since 2014, and remains committed to its mission to stabilise the situation in Syria, military analysts said.
In addition to playing a central and pivotal role in the war on ISIS in Syria and Iraq, France has been committed to protecting and supporting civilians inside Syria and in countries hosting them as refugees, they told Al-Mashareq.
"French participation has had a direct and continuing impact on the international effort to eliminate ISIS's military presence in Syria and Iraq," military expert Talaat Moussa told Al-Mashareq.
France was one of the first countries to join the international coalition, he noted, and took part in the first airstrikes targeting ISIS in Iraq in 2014 as part of Operation Inherent Resolve.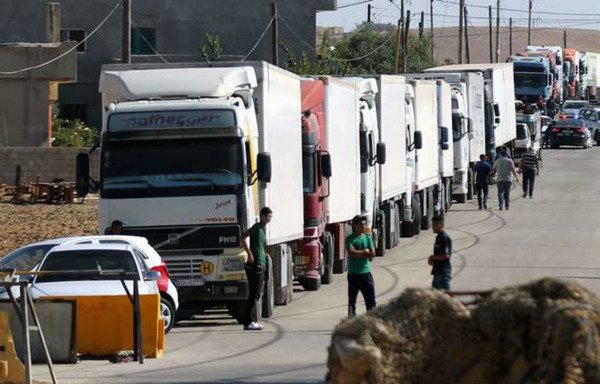 It has since conducted airstrikes targeting ISIS throughout north-east Syria and more recently in the group's final stronghold of al-Baghouz in Deir Ezzor, he said.
"French units will likely remain [in the region] for a longer period of time, because the war on ISIS is not yet over," Moussa said.
There are still pockets of ISIS remnants that need to be cleared, he added, pointing out that French units also play an important role in training and mentoring Iraqi army units.
Opération Chammal
France's Opération Chammal, named for a northwesterly wind that blows across the region, has been largely concentrated on air power.
The French military intervention in the region relies on regional airbases and aircraft carriers, notably the Charles de Gaulle, Moussa said, as well as long- and medium-range artillery batteries, including the CAESAR artillery system.
Former Lebanese army artillery officer Col. Jamil Abu Hamdan told Al-Mashareq he has had the opportunity to get a close look at the CAESAR artillery system.
The CAESAR "is a modified version of the 155mm howitzer field artillery cannon that is characterised by high mobility as it is mounted on a military truck chassis manufactured specifically to accommodate its weight and features", he said.
"French units in Iraq are using this cannon for the high-mobility of the truck it is mounted on, which can be set into and out of action within one minute" to avoid counter battery fire, he said.
The CAESAR has a high precision targeting capability and "a maximum rate of fire of 6 rounds per minute", he added. "It is also capable of firing anti-armour munitions with a maximum range of fire of 40 kilometres."
A political solution
Despite its military intervention in Syria and Iraq, France has more than once expressed its determination to find a political solution to the war within the framework of a UN resolution, political researcher Abdul Nabi Bakkar told Al-Mashareq.
For Syria, he said, France supports a solution in line with the Geneva Communique of 2012, which sets out a plan to stop the violence and move the two sides towards a political settlement.
It also supports the road map for the peace process set out in UN Security Council Resolution 2254 of 2015.
French diplomatic efforts aim primarily "to stop the suffering of the Syrian people" and put an end to the crisis that has been ongoing since 2011, he said, while giving the Syrian people the rights they demand.
France's efforts also extend to the provision of humanitarian relief, he said, pointing out that "it has been sending humanitarian and relief aid to the Syrian people since about 2014, especially during the siege of Eastern Ghouta".
More recently, it has provided aid that was distributed by the UN, he said.
French President Emmanuel Macron has affirmed this support on a number of occasions, Bakkar said, noting that France announced in August 2018 it had allocated more than one billion euros to help the Syrian people.
This will be done through direct support as well as through loans to the countries hosting Syrian refugees, he said.
On April 1st, shortly after the fall of ISIS's proto-state, French foreign minister Jean-Yves Le Drian said France would provide one million euros worth of humanitarian aid dedicated to the al-Hol refugee camp.