Iraqi tribal forces in the western Anbar town of Haditha on Thursday (April 11th) announced they had carried out "concentrated attacks" on the hideouts of "Islamic State of Iraq and Syria" (ISIS) remnants in Wadi Houran.
Tribal forces have carried out several sweeps to rid Wadi Houran of ISIS remnants "and prevent it from becoming a safe haven for them", Haditha tribal leader Sheikh Awad Saeed al-Jughaifi told Diyaruna.
"Despite the desert's vast area, we have been able to achieve security progress," he said.
"We have briefed security and military leaders about it, and informed them of our activity, the sites we hit and the results that have been achieved," he added.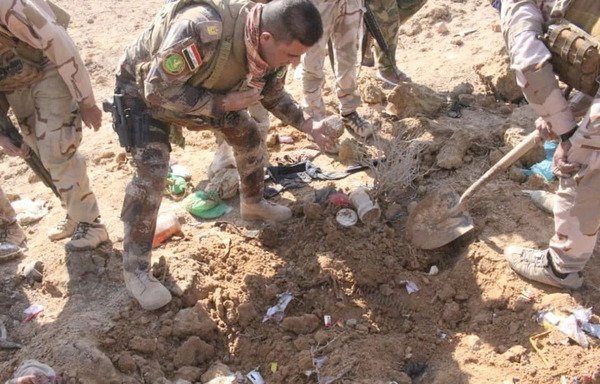 Since February 20th, tribal forces have managed to kill 11 ISIS elements who had been hiding in desert areas of Wadi Houran, al-Jughaifi said.
"The terrorists were eliminated through concentrated attacks by tribal forces on their hideouts that were sudden, accurate and secret," he said.
"The most recent attack we carried out was three days ago, when we managed, in co-ordination with the army, to kill four ISIS remnants and torch their vehicle in the area of Umm al-Waz," he said.
Operations to eliminate ISIS remnants are ongoing, he said, and are advancing at an increasing rate and delivering "painful results" to the group's fighters.
Locals share intelligence
"We have many intelligence sources continuously providing us with the most accurate details about the movements of terrorist elements," al-Jughaifi said.
"Most of the information comes from local residents and shepherds who are familiar with the desert and can detect ISIS sites," he added. "The information we receive is immediately forwarded to army, police and intelligence leaders."
"Based on our intelligence efforts, the security forces have managed in the last two months to arrest nine senior terrorists who had been hiding in cities and towns in Anbar," al-Jughaifi said.
"A week ago, we notified the security forces about the location of a senior, prominent ISIS leader who was hiding in al-Rutba district," he said. "A special force moved out to the target and arrested him."