Iran's Islamic Revolutionary Guard Corps (IRGC) is continuing to expand its influence in the Syrian province of Deir Ezzor through the many cultural centres it has established in the region, a local activist said.
These centres are not being used for strictly cultural activities, however, but rather to disseminate the IRGC's ideology and recruit new members into its forces, Deir Ezzor activist Jamil al-Abed told Diyaruna.
The IRGC has established cultural centres in several parts of Deir Ezzor that are under its control, which are conducting "large-scale recruitment operations under the guise of cultural activities", he said.
The so-called "cultural activities" meanwhile include lectures designed to propagate the IRGC's political and sectarian ideology, he said.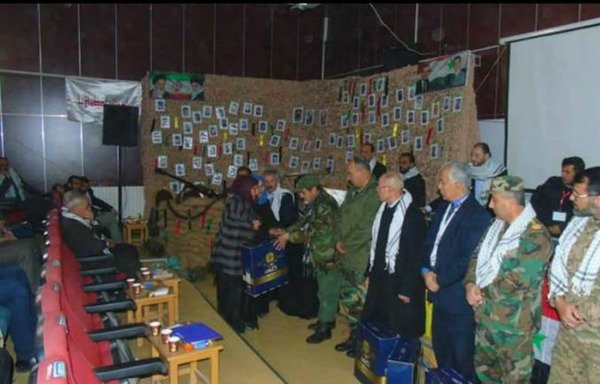 The Syrian regime-affiliated Revolutionary Youth Union has been facilitating the work of the cultural centres, al-Abed said.
The union recently hosted a cultural centre official, he said: an Iranian national who delivered a lecture at the union's headquarters in Deir Ezzor city's Joura district.
The official spoke about the work of the IRGC, stressing the need to support it and join the militias affiliated with it, and highlighting the benefits an individual could receive from the IRGC if he were to join one of its branches.
Indoctrinating Syrian youth
The cultural centres have been sending students to Iranian universities on full scholarship for all disciplines, with priority given to religious studies students, al-Abed said.
The idea is that graduates would return from Iran to promote in Syria the religious and political principles upon which the IRGC is founded, he added.
The cultural centres have been focusing their attention on school and university teachers and students and the sons of Syrian regime soldiers killed in the war, al-Abed said.
This is being done under the guise of "caring for the children of the martyrs", he said, and is exploiting the difficult financial circumstances they are experiencing.
Al-Abed said the centres also distribute gifts and cash to children in particular, and hold religious celebrations during which they proselytize.