Iraq received a new batch of F-16 fighter jets from the US during a ceremony held at the Balad airbase north of Baghdad on Saturday (April 6th), Iraqi Air Force Commander Lt. Gen. Anwar Hama Ameen told Diyaruna Monday.
The aircraft are part of a contract that Iraq signed with the US in 2011 to purchase 36 F-16 fighters.
The contract "is one of the highly successful contracts concluded by Iraq in recent years", Ameen said, noting that despite some logistical challenges, the contract's clauses were implemented smoothly.
The final batch of five fighter jets is anticipated to be delivered by early May, he said.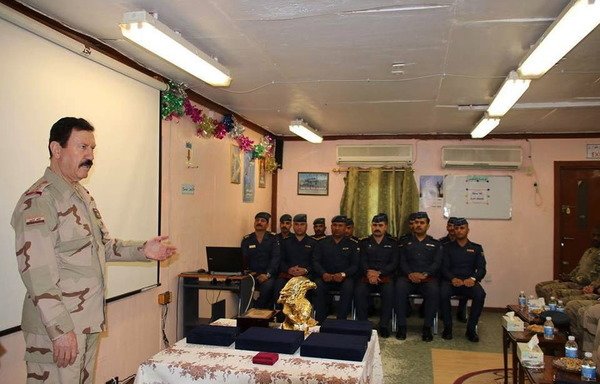 "We will also receive two F-16 jets that belong to Iraq but are currently in the US," he said, noting that they had been used to train Iraqi pilots.
The F-16 jets come with high standards of efficiency and accuracy, said Ameen, adding that they represent a "significant addition to the Iraqi air force".
"These aircraft strengthen our combat capabilities not only in fighting and eliminating terrorist remnants but also in protecting our borders and defending our territory," he said.
Rebuilding Iraqi air force
The air force command plans to rebuild the Iraqi air force, Ameen said, stressing that "the road is still long, but we are pushing for quick progress towards rebuilding our air force".
The success of the plan lies in achieving two basic objectives, he said: an increased budget to cover the high cost of war jets and developing human resources as soon as possible.
The air force places "utmost importance" on training, he said, adding that "raising our pilots' skills and experience is at the heart of our missions".
To this end, training courses are held on a regular basis, not only for pilots, but also for engineers and technicians specialising in aircraft maintenance and development, and for personnel working on air cargo and reconnaissance missions.
"We also are keen to develop the training infrastructure which consists of the Air Force College and air bases that house training activities such as the Imam Ali base," he said.
Additionally, construction works are ongoing at the al-Suweira airbase, south-east of Baghdad, which will be "a model base and the most advanced in the region", he said.