Iraqi warplanes and helicopters on Thursday (April 4th) carried out two air raids targeting "Islamic State of Iraq and Syria" (ISIS) remnants in Kirkuk province, killing 14 of the group's fighters, the Ministry of Defence said Friday.
The raids targeted "groups of terrorists in the area of Wadi Qarha south-west of Daqouq in Kirkuk", ministry spokesman Maj. Gen. Tahseen al-Khafaji said.
"In the first raid, our aircraft killed six terrorists, and in the strike that followed, eight more were killed," he told Diyaruna.
"According to the available information, most of the terrorists who were hit were ISIS militants," he said, among them "leaders in the terrorist organisation".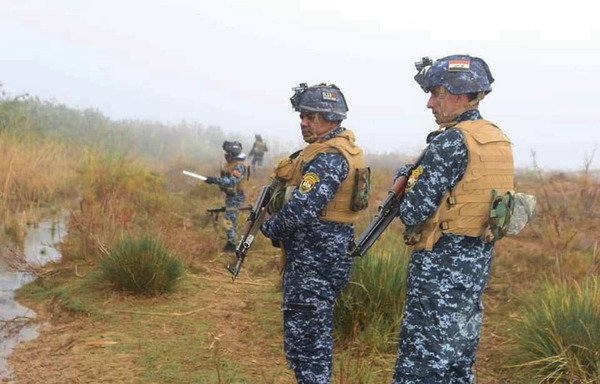 "Some of them had recently fled the fighting in Syria and managed to infiltrate and hide inside our territory," he said, while others were residents of western Kirkuk towns such as al-Hawija, al-Rashad and al-Bashir.
"The information also indicates these terrorists were involved in many crimes, and are responsible for the killings, kidnappings and recent attacks on civilians and security forces members," he said.
Successful joint operation
The air raid was part of a joint operation with units of the Federal Police Command, al-Khafaji said, and was carried out based on information provided by citizens who reported the location of the extremists.
Information from confessions given by Iraqi ISIS fighters who were turned over to Iraqi security and intelligence services by the Syrian Democratic Forces (SDF) also was used to verify the location of the extremists, he said.
The raids "coincided with a wave of floods hitting the targeted areas", he said.
This forced ISIS remnants holed up in the mountains and wadis out of their hiding places in an attempt to find drier ground and save themselves, he added.
"As they were trying to escape, our aircraft were watching them, and they were eliminated on the spot," al-Khafaji said.
"The harsh environmental conditions did not prevent our pilots from flying in remote and dangerous territory and completing the task with great success," he added.
"We have made an important achievement that will contribute to strengthening security," he said. "Our operations are progressing towards ending any secret terrorist presence anywhere in the country."