The Iraqi government, in co-operation with the UN, aims to build a museum to document the crimes committed by the "Islamic State of Iraq and Syria" (ISIS) against the Yazidi people, a Yazidi activist told Diyaruna on Friday (March 29th).
The government is working with UNESCO to develop a museum in the Sinjar district village of Kojo, said activist Hassou Hurami, head of the Netherlands-based Yazidi Foundation.
Efforts to develop a museum are under way, he said, noting that the project "will take a long time and collective hard work" before it can come to fruition.
But preparations "are advancing in full swing", he said.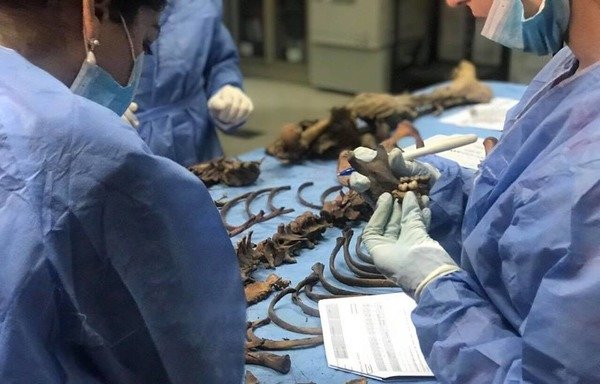 The museum will document "all matters related to the crimes and violations committed against Yazidis by ISIS terrorists, from 2014 to date", Hurami said.
"It will contain exhibits and samples of victims' remains, drawings and photographs of the massacres, documents, recordings, films and testimonies explaining to visitors the scale of the disasters experienced," he added.
A committee of Yazidi activists has been charged with the task of collecting material for all those exhibits, Hurami said.
Yazidi organisations involved
"We have various Yazidi organisations that will put their mark on the museum by presenting survivors' testimonies and stories, interviews with eyewitnesses and victims' relatives, and details of mass graves discovered," he said.
These include the Yazidi Organisation for Documentation and the Dohuk Office for Yazidi Abductees' Affairs, "which has liberated many Yazidis from the hands of ISIS and recorded their testimonies", he added.
The museum also will present books and works by many activists and rights activists who have documented these tragedies, Hurami said.
The plan to build a museum is a "big step", he said.
"The Yazidis have lived through a very hard experience, and there should be a living place that embodies all the details of that bitter experience and engraves them in the memory of generations to come," he said.
Meanwhile, he added, "we must not stop making all of the crimes ISIS has committed against Yazidis and other groups an international affair".
"We have achieved the recognition of major countries such as the US, France and Britain of some of these crimes as crimes of genocide, and there are 15 international resolutions against ISIS," he said.
"We are continuing to expose terrorism and give its victims their due rights."