International coalition aircraft bombed an "Islamic State of Iraq and Syria" (ISIS) hideout in the Makhoul mountain range, the local administration of al-Sharqat district in Salaheddine province said Thursday (March 28th).
The operation is part of an Iraqi forces search campaign to clear the Makhoul mountains and other mountainous areas in the district of ISIS remnants.
Coalition aircraft, based on Iraqi intelligence reports, carried out concentrated airstrikes on a secret ISIS base in the Makhoul mountains, al-Sharqat district mayor Ali Dawdah told Diyaruna.
The hideout was fully destroyed, he said, noting that at least nine ISIS elements "were likely killed in the airstrikes".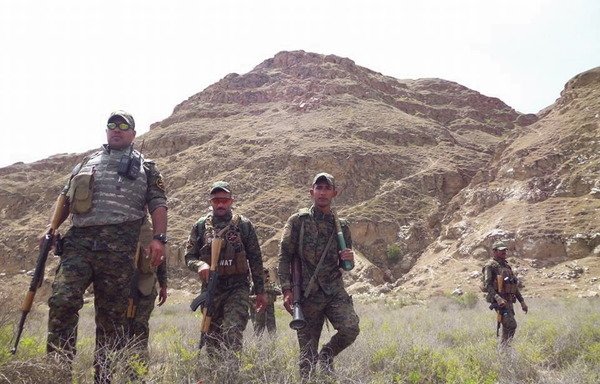 Since the beginning of the week, Iraqi forces have been conducting a large-scale search campaign for ISIS remnants in the mountainous areas of al-Sharqat, he said.
These areas include, in addition to the Makhoul mountains, the mountainous areas in the villages of al-Khanouka, al-Naml, al-Zawiya and al-Mashak.
"Forces from the Salaheddine Operations Command, the Salaheddine and al-Sharqat police, the tactical regiment and the SWAT unit are participating in the operation, in addition to the tribal mobilisation's 51st Brigade," said Dawdah.
Iraqi forces have searched vast mountainous areas in these villages, he said, noting that six ISIS tunnels in al-Khanouka's mountains that contained food, household items and clothes were destroyed.
The ongoing security campaign is overseen by the Salaheddine Operations Command, he said, adding that security forces have "deployed guard posts near the mountains, where police forces are also heavily deployed".
ISIS threat 'significantly reduced'
"The terrorist threat is significantly reduced as a result of coalition airstrikes and ongoing security operations," said Dawdah.
According to intelligence reports, there are currently "no more than 30 ISIS remnants in the mountainous areas", he said.
"Iraqi security and intelligence services know these elements' identities," he said, adding that warrants have been issued for their arrest.
The city of al-Sharqat is experiencing "a stable security situation" for the first time in years, Dawdah said.
Some remote villages such as Kanous in northern Salaheddine and the areas close to Hatra island, require increased caution, he said, "but the security situation there is improving".