Iraq's al-Sumoud refinery (formerly Baiji) in northern Salaheddine has resumed its production of oil derivatives, an oil expert said Wednesday (March 20th).
The Ministry of Oil in September announced that the rehabilitation of one of the refinery's two main production units had been completed, but said the refinery needed more time to start production.
"Refining unit No. 2 (Salaheddine 2) has started initial production of 45,000 barrels of oil derivatives per day," oil expert Hamza al-Jawahiri told Diyaruna.
The unit has a maximum production capacity of 70,000 barrels per day, he said.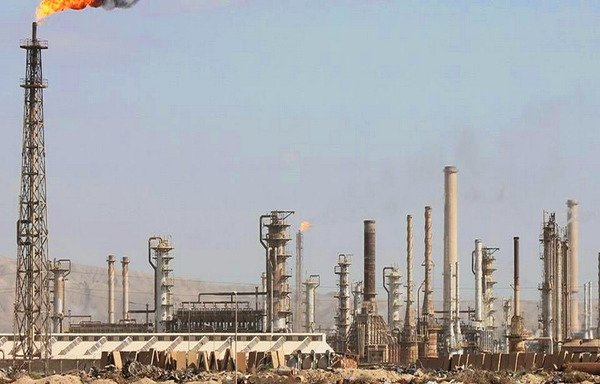 "Oil ministry teams seek to raise the refinery's production to its former level once all repairs are completed and the second main unit (Salaheddine 1) is activated," he said.
The two units had produced 140,000 barrels per day before they were damaged by the "Islamic State of Iraq and Syria" (ISIS), he said.
Iraqi forces were able in May 2015 to lift the siege on security personnel at the facility, who had held out for nearly a year against repeated attempts by ISIS to break into the refinery using suicide bombers and various weapons.
When it is fully operational, the refinery will have the capacity to produce 300,000 barrels per day, al-Jawahiri said, noting that its production used to cover 45% of the domestic demand for gasoline and other fuels.
The main oil derivatives now being produced by the refinery are benzene, diesel, kerosene (light and heavy), crude oil and gasoline, he said.
Reduced need for imports
With the entry of the Baiji refinery to service, Iraq will not have to rely primarily on imports to cover the need for fuel to supply gas stations and electricity production units, al-Jawahiri said.
"The refinery's restoration to full capacity will reduce the country's imports of fuel from neighbouring countries, which take a heavy toll on its budget," he said.
Projects to build new refineries also are under way, he added.
These include the Kirkuk investment refinery, which will have a daily capacity of 70,000 barrels upon completion, and the Karbala National Refinery, which eventually will have a capacity of 140,000 barrels per day, he said.
Both are slated to produce "high-quality, environmentally friendly fuel according to the Euro 5 [emissions] standard", al-Jawahiri said.
The government also is expanding oil refineries that are already in operation such as al-Doura in Baghdad and al-Shuaiba in Basra, he added.
Al-Jawahiri called for the facilitation of investment contracts so that refinery construction and rehabilitation can go forward, and for reduced bureaucracy in order to invigorate the industry.
This is necessary to ensure a transition from a reliance on imports to fuel self-sufficiency, and eventually a restored level of exports, he said.