Since the outbreak of the Syrian war, Iran has been funneling lethal aid to its affiliated militias in order to prop up the Syrian regime and expand its own influence in the country and region, experts told Diyaruna.
Strong evidence implicates Iran's Islamic Revolutionary Guard Corps (IRGC) in the export of weapons to conflict zones in the Middle East, they said.
Through its affiliates, the IRGC has been "undermining the security of regional countries to facilitate imposing its hegemony", said Al-Sharq Centre for Regional and Strategic Studies researcher Fathi al-Sayed, who studies Iranian affairs.
It has recruited thousands in the Middle East and formed cells, some of which have grown into large groups with substantial influence in countries such as Lebanon, Iraq, Yemen and Syria, Sheyar Turko, who has been researching the financing of the IRGC, told Diyaruna.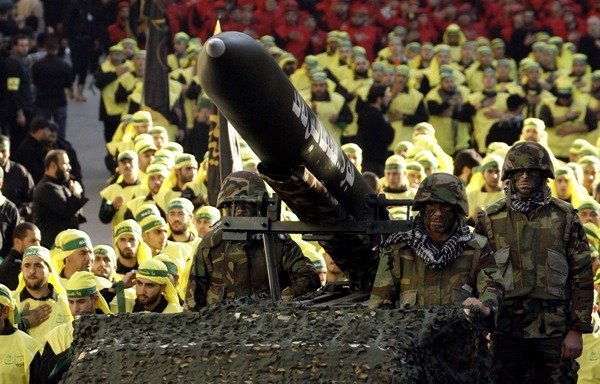 "Iran also is continuing to sponsor cells in other countries, like Bahrain, Saudi Arabia and Kuwait," he said.
These groups received help from the IRGC to purchase or manufacture weapons, he said, and have gained power on the ground, becoming powerful tools in its hands.
Iran has delivered long-range ballistic missiles to Lebanon's Hizbullah and to IRGC bases in Syria, he said, and the Houthis (Ansarallah) in Yemen also have used these missiles to target Saudi Arabia.
Iran fuels sectarian tensions in Syria
The "transfer of weapons and fighters to Syria under the pretext of resistance against terrorist groups is nothing but a lie crafted by the IRGC", Syrian journalist Mohammed al-Abdullah told Diyaruna.
By promoting this false narrative, the IRGC seeks to "achieve its goal of controlling as much of Syria's territory as possible to realise its dream of reaching the Mediterranean Sea", he said.
"Iran transferred tens of thousands of tonnes of weapons, ammunition and missiles to achieve its aims," he added.
The funneling of Iranian weapons to Syria "will not bring an end to the war but will rather ignite another war, a sectarian war that has already begun", he said.
Al-Abdullah noted that Iran has already flooded many parts of Syria with weapons, claiming it is doing this to protect religious shrines and tombs.
Through these actions, however, Iran is fueling sectarian divisions in Syria, in the same way it has done in Yemen, Lebanon and Iraq, al-Abdullah said.
"The only way to stop the Iranian plan is to stop the flow of weapons to the IRGC's arms in the Middle East, prevent the transfer of IRGC-affiliated fighters, and of course block the transfers of funds to IRGC-affiliated groups," he added.