Iraqi forces have launched a military operation to pursue "Islamic State of Iraq and Syria" (ISIS) remnants in Wadi Houran, deep into the western Anbar desert, military sources said Monday (March 4th).
The operation involves "combing the area of al-Mawali up to the area of al-Husseiniyat, western Wadi Houran, and the areas of Aklat Albu Shihab and the al-Manakh forests" in search of ISIS remnants, local media reported.
Units from the al-Jazeera and the Anbar operations commands, the Iraqi army, and tribal fighters took part in the operation, with air cover from the international coalition.
The operation has led to the destruction of five ISIS rest-houses and four tunnels, Joint Operations Command spokesman Brig. Gen. Yahya Rasul told Diyaruna Monday.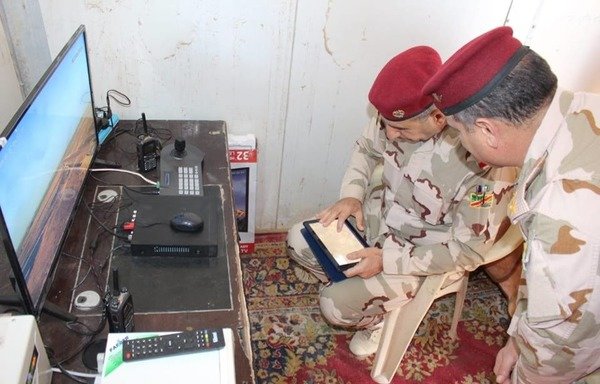 These include a tunnel where ISIS militants were holed up west of the town of Kabisa in the district of Heet, in an area known as Wadi Mahya, he said.
"The tunnel was hit by international coalition aircraft [Saturday] based on accurate information provided by Iraqi intelligence," he said.
"The strike killed the terrorists who were hiding inside the tunnel," he said, adding that operations to cleanse the Anbar desert "will not stop".
Anbar desert operations ongoing
A few ISIS elements who survived the fighting during the Anbar liberation battles have managed to flee to the desert where they are sheltering in tunnels, valleys and caves, Rasul said.
"They are not a source of concern to us as we are constantly tracking them and their bases down and targeting them," he said.
"Our efforts to clear the desert are proceeding according to carefully-devised plans and we are making great progress," he stressed.
The Anbar desert is a vast, expansive area that cannot be fully secured, he said, "as it is impossible to deploy our units in that territory in its entirety".
"However, we are using modern technology, such as reconnaissance aircraft, to monitor the area and detect and immediately hit any enemy [remnants] or sites in order to deny [ISIS] elements any opportunity to threaten security," he said.