A new military division will be formed to maintain security in the desert of western Salaheddine province, an Iraqi official told Diyaruna Friday (February 22nd).
The decision was reached during a meeting hosted last month in Salaheddine that included the governors of Salaheddine, Anbar, Ninawa, Kirkuk, Diyala and Baghdad, said Salaheddine provincial council security committee head Sabhan Mullah Jiyad.
The attendees discussed the terror threat posed by "Islamic State of Iraq and Syria" (ISIS) remnants, he said.
"They focused on the danger they still pose in the western Salaheddine desert, also known as the Western Island, which extends to the provinces of Ninawa and Anbar," he said.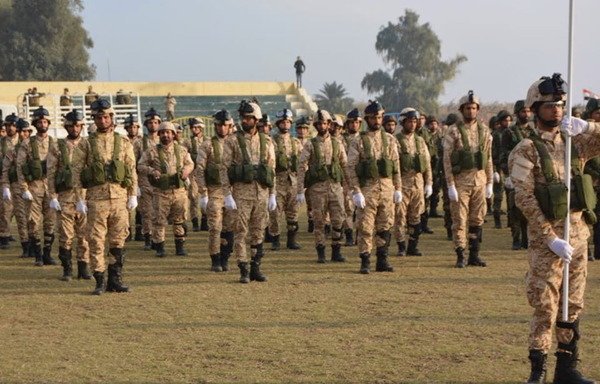 ISIS remnants are trying to regroup in that area, he said, where they hide in tunnels and natural burrows far from the presence of security forces.
"These terrorist gangs operate at night, launching attacks on the residents of agricultural and desert villages and returning to their burrows by morning," Mullah Jiyad said.
Several farmers have been kidnapped and improvised explosive devices (IEDs) have been detonated despite the security precautions taken, he said, noting that "the terrorists are still able to exploit certain gaps and breach security".
Military, tribal divisions
The governors put forward a set of recommendations that they presented to the army's chief of staff and security officials, said Mullah Jiyad.
A key recommendation is to form a military division to hunt down and eliminate terrorist remnants in the Salaheddine desert and to "close all gaps and outlets exploited by the enemy", he said.
Security and military authorities have promised to meet that demand, he said, and "there is a serious intention now to start forming this division".
Another recommendation put forth by the governors calls for establishing a tribal force that comprises tribesmen who live in villages near the Hamreen and Makhoul mountains, he said.
"The force will provide the best support for the security forces and will aid in the pursuit and eradication of [ISIS] remnants, who are still present in those mountains," he said.
Mullah Jiyad called on the government to establish security in remote villages and farmlands in order to encourage the return of local residents.
"The fact that some of these villages remain deserted gives the terrorists an opportunity to move around and carry out their activities freely and without monitoring," he said.