Russia has been using mercenaries to support its interests in Syria and to ensure its access to the country's oil and gas wealth, experts told Diyaruna.
Among them is the so-called Wagner Group, which has fought in Syria, according to Western and independent Russian media reports and foreign governments, AFP reported.
The company drew international attention in February 2018, when the deaths of up to 200 of its members in Syria shone a light on the mysterious private army.
At that time, Syrian Democratic Forces (SDF) in Deir Ezzor came under attack by pro-regime forces, and heavy US airstrikes and artillery fire repelled the assault.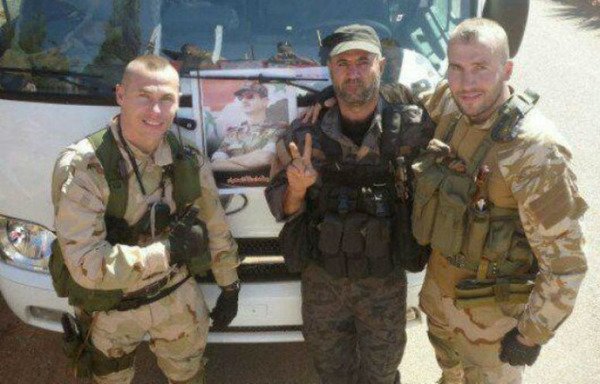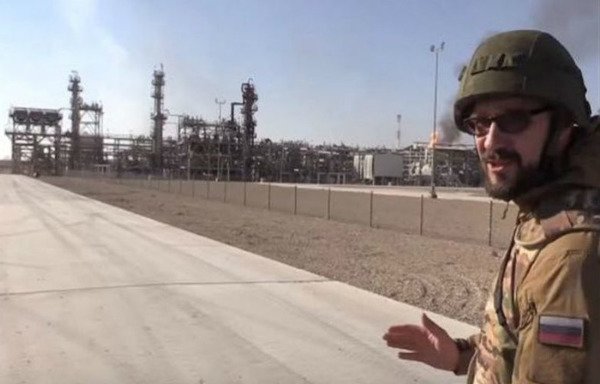 After days of silence, Moscow acknowledged five Russian nationals had been killed and "dozens" wounded in the attack, though various media reports claim the number of slain Russians was much higher.
According to the Moscow statement, all the slain Russian nationals had been in Syria "on their own initiative".
The Russian defence ministry insisted it had no servicemen in the eastern province, though numerous reports have confirmed that many Russian citizens are fighting in Syria as mercenaries, working for the Wagner Group.
An independent group of Russian investigative bloggers known as the Conflict Intelligence Team has established the identities of dozens of the slain fighters -- all of whom it claims were members of the Wagner Group.
A cover for Russian intervention
Russian mercenaries first appeared in Syria in 2013, when they arrived to serve Russia's agenda and prevent the fall of the Syrian regime, military expert Wael Abdul-Muttalib told Diyaruna.
In 2015, their numbers "swelled to 2,000 at the very least", he said, as they began serving in combat missions assigned to them under the supervision of Russian army units present in Syria.
Russian forces operating out of the Syrian regime's Hmeimim airbase supervise the assignment and execution of these tasks, he said.
Mercenaries working for the Wagner Group "are treated exactly as soldiers with regard to the assignment of missions, medical care, etc.", he added.
Al-Muttalib said there is a heavy concentration of Wagner Group members in Latakia province, one of the main Russian areas of influence in Syria.
"They also are deployed in oil and gas rich areas to maintain Russian control over Syria's natural resources," he said.
The Wagner Group carries out "operations that Russia cannot openly conduct as international red lines prevent it from being involved in direct intervention outside its borders", said security expert Abdul Karim Ahmed.
Russia covers up this intervention in Syria and elsewhere by using companies like this, he told Diyaruna, which appear to be privately owned firms engaged in the fulfillment of contracts with governments or major companies.
"This gives Moscow full plausible deniability of being involved in the company's activities if the latter faces political, military or diplomatic troubles," Ahmed said.
In Syria, oil producing areas are the company's primary target, he said.
In 2016, Evro Polis -- a firm funded by Russian military contractor Yevgeny Prigozhin, who also backs the Wagner Group -- signed an agreement with the Syrian regime.
The agreement gives the company a 25% share of oil and gas produced over the next five years in Syrian fields it helped to "liberate", Ahmed said.
Kremlin honours Wagner Group founder
The Wagner Group was set up by former Russian military intelligence officer Dmitry Utkin, who was part of the first convoy of Russian mercenaries sent to Syria in 2013.
But their ill-equipped mission, which did not have the backing of the Russian authorities, ended in fiasco.
They engaged in some combat with the "Islamic State of Iraq and Syria" (ISIS) but rapidly returned to Russia, where two backers of the scheme were jailed for three years for mercenary activities, but most escaped without consequence.
Utkin reappeared in Syria in autumn 2015, when Russia launched an intervention in support of Kremlin ally Bashar al-Assad's regime.
In December 2016, the former intelligence officer showed up at a televised ceremony held in the Kremlin to honour "the Heroes of Fatherland" and was the same day photographed alongside Russian President Vladimir Putin.
"The Kremlin recognised the company and its founder indirectly by honouring Utkin as one of the heroes of Syria," Syrian journalist Mohammed al-Abdullah told Diyaruna.
"Most Wagner elements are former soldiers in the Russian army or convicts who had served their sentences," he said, noting the company is privately funded.
The salaries it offers "range between $3,500 and $5,000 a month", he said, adding that personnel are equipped and trained at a Russian army base in Molkino in southern Russia.