Anbar is nearing a resolution regarding the fraught issue of what to do with the families of "Islamic State of Iraq and Syria" (ISIS) elements, which remains a source of tension in the aftermath of the group's defeat, local officials said.
Meetings between Anbar's tribal leaders have laid the foundation for stability in the post-ISIS stage, they said, by allowing the families of ISIS fighters who were not convicted on terrorism charges to return to their homes.
"We are turning a corner on the dark era of terrorism with all its troublesome consequences, and are now fully headed towards solidifying development in our province," said Sheikh Qatari al-Samarmad, commander of the tribal forces in al-Baghdadi district.
"We do not want to look back nor put up obstacles to moving forward," he told Diyaruna. "We are seeking to turn a new page that is based on tolerance and renunciation of hatred and vendettas."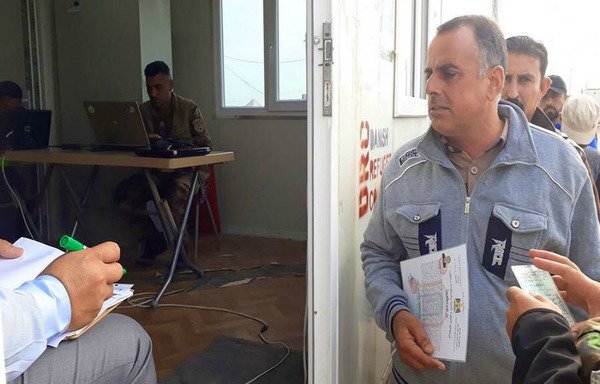 "We want to overcome all our problems, including that of ISIS families," he said.
A vision for the future
Anbar tribes have met to discus this issue and have agreed on a joint vision for the post-ISIS phase and a future plan for the province, al-Samarmad said.
This includes "cementing the pillars of peace, stability and reconciliation, and preventing retaliation and aggression against innocent people who had no hand in what their terrorist relatives committed", he said.
It calls for respecting the rule of law, he added, explaining that those who have a grievance "should seek justice in the courts, rather than resorting to violence".
Western Anbar tribes have led the way by allowing the families of ISIS elements to return to their homes and lead a normal life, al-Samarmad said.
"Many families have returned from displacement camps after the security and intelligence authorities confirmed their innocence of terrorist crimes and that they did not support their ISIS relatives," he said.
In al-Baghdadi district, all the families have returned with the exception of three, who were not allowed back due to security concerns, he said.
"This is the case for other administrative districts in western Anbar," he said, noting that only a few ISIS families remain in the displacement camps.
Anbar authorities are seeking to resolve this issue in conjunction with completing the return of other internally displaced persons (IDPs), he said.
"The local government plans to close down the last IDP camp in the town of al-Habbaniya in western Anbar, which houses 1,452 IDPs, in June," he said.
Al-Samarmad expressed confidence in the security and legal steps that are being taken to separate innocent people from criminals.
In Anbar, he noted, 300 extremists "have been either sentenced to death or are confined to maximum security prisons".
'Citizens of our country'
"Anbar province security authorities have taken it upon themselves to resolve the issue of ISIS family members," Anbar provincial council security committee member Shallal Naji Obeid told Diyaruna.
"We have a database of all these families, and there are currently no restraints placed upon them, after thorough investigations proved their innocence," he said.
The next step is more difficult, however, as many Anbar residents do not want ISIS families living among them as they are afraid of terror attacks, retaliation or other kinds of social upheaval, he said.
But most are open to reintegrating these families, as they are innocent and cannot remain homeless, he said: "In the end we have to deal with them as citizens of our country, even if one of their family members is a terrorist."
Having an ISIS relative "does not justify punishing the entire family and creating another generation of extremists", he stressed.
Still a contentious issue
Anbar provincial council security committee chairman Naeem al-Koud said the issue of ISIS families will be fully resolved in due course.
"This still is a contentious issue throughout the country," he told Diyaruna, pointing out that several liberated cities will not allow ISIS family members to return to their homes, even if investigations prove their innocence.
"As for our province, there is a willingness to allow them back if they are innocent, and I agree with that stance," he said. "But we need to put in place many procedures that will take time."
It is important to work harder to reinforce the values of reconciliation within local communities that have been adversely affected by terrorism, al-Koud said.
This will be achieved by ensuring the victims of terrorism are fully compensated, he said, and by ensuring the families of ISIS elements undergo psychological rehabilitation to ensure they do not adopt extremist ideology.