A double bomb attack in Idlib city that killed 24 people on Monday (February 18th), including four children, can be described as "a real massacre", Idlib activist Musab Assaf told Diyaruna.
These attacks, plus an escalation of Syrian regime shelling in other parts of the north-western province, have created a climate of fear among civilians, he said.
The first blast on Monday was caused by a bomb planted under a car, according to the Syrian Observatory for Human Rights.
This incident took place in al-Qusour street in the centre of the city, Assaf said.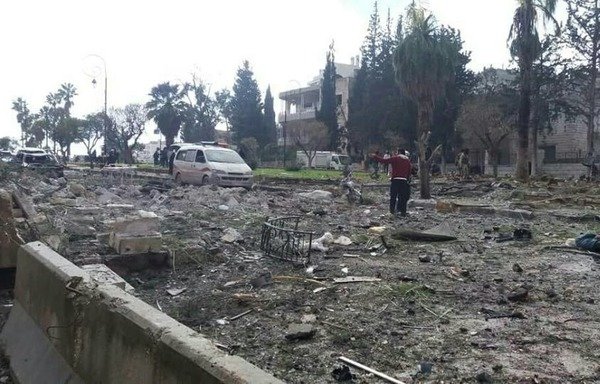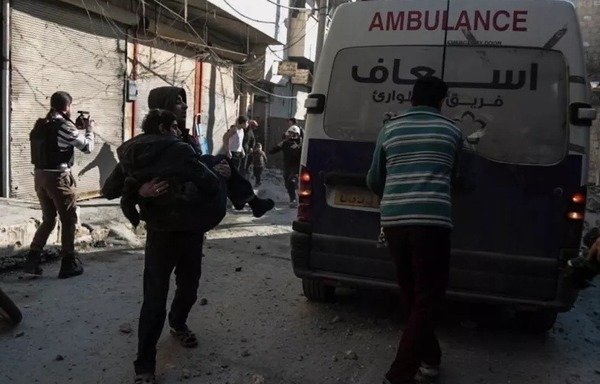 A motorcycle bomb detonated after ambulances arrived at the scene of the first explosion, the Observatory said.
Some members of Syria's civil defence (White Helmets), including a media professional who had been working with the group, were killed or wounded as they attempted to rescue victims of the first explosion, Assaf said.
There was no immediate claim of responsibility for the attack, which the Observatory said also wounded at least 51 people, AFP reported.
A local office of the so-called "salvation government", an administrative body created by Tahrir al-Sham, is located on the street targeted by Monday's attack.
Four Tahrir al-Sham fighters were killed in the blast, the Observatory said, while the other 20 victims were civilians.
Idlib province, the last major area that remains outside the control of the Syrian regime, is now under the control of Tahrir al-Sham, an extremist alliance dominated by the former al-Nusra Front.
A climate of fear
The Monday bombings created "a climate of fear among civilians", Assaf said, because they took place at the busiest time of the day, when the area is packed with civilians.
But things are no different outside the city, he said, as the regime continues to pummel residential areas of the province with intensive shelling, resulting in dozens of civilian casualties.
"There have been reports that the cities of Maarat al-Numan and Khan Sheikhun and the towns of al-Tamanah and Baboulin have come under shelling that has killed at least four people and wounded more than 25," Assaf said.
The shelling in Maarat al-Numan was concentrated on residential areas where there is no militant presence, he said.
"In addition to the casualties, the shelling caused significant damage to property and ignited numerous fires," Assaf said.
These were extinguished before they could spread to adjacent homes, he said.