Disagreement over a number of issues has seen increased tensions in Deir Ezzor province between the Syrian regime and Iran's Islamic Revolutionary Guard Corps (IRGC), a local activist said.
There has been contention over which side will control security, and what is to be done with former opposition fighters who wish to return to their areas and "settle their status" with the Syrian regime, activist Jamil al-Abed said.
Each side insists that it alone has the right to control security, he told Diyaruna.
The ongoing debate regarding former opposition fighters who wish to return to the region and settle their status with the regime has been a cause of contention, but additional issues have arisen with the IRGC, al-Abed said.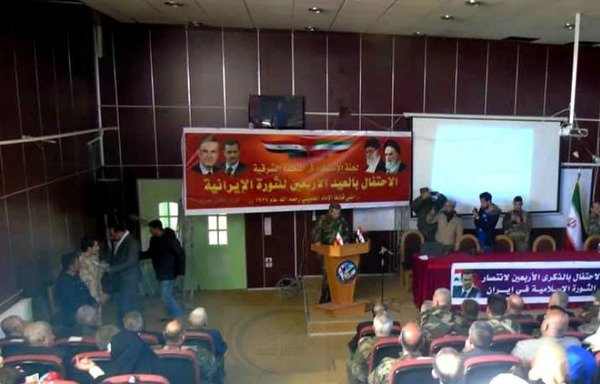 There has been anger on the regime side that the IRGC has been trying to lure youth away from serving their mandatory military or reserve duty with money and privileges, he said.
"The issue of former opposition fighters recently reignited tensions in the city of Mayadeen, where the two sides each carried out raids and detentions," he said.
This came after Syrian regime forces arrested four members of a local militia, the so-called Revolutionary Guards in Deir Ezzor, and charged them with being former opposition elements who had been involved in kidnapping operations.
The IRGC had previously reached an agreement with the four individuals, al-Abed said, and had permitted them to join the militia to spare them from Syrian regime interrogation.
IRGC elements surrounded a security headquarters in Mayadeen and demanded that the four be released, he said, and also raided the homes of regime officials and officers.
Both sides then set up checkpoints in the Mayadeen area.
The IRGC is trying to encourage youth displaced from the region to return, without being held accountable by the Syrian regime, drawing them back with the promise of large salaries if they join its militias in the region, he said.
It also has been exploiting the huge shortfall in basic services to win influence and potential recruits through the provision of the same, al-Abed said.