International coalition aircraft destroyed eight "Islamic State of Iraq and Syria" (ISIS) sites in the Hamreen and Makhoul mountains of Salaheddine province, the Salaheddine Operations Command said Wednesday (February 6th).
"Coalition aircraft on Sunday launched successful strikes on the hideouts of ISIS remnants in mountainous areas of the province," commander Lt. Gen. Jumaa Anad Saadoun al-Jabouri told Diyaruna.
Eight ISIS targets were hit; three in the Makhoul mountains and five in the Hamreen mountain range, he said.
The strikes were based on information provided to the international coalition's command by the Interior Ministry's Intelligence and Counter-terrorism Directorate, he said.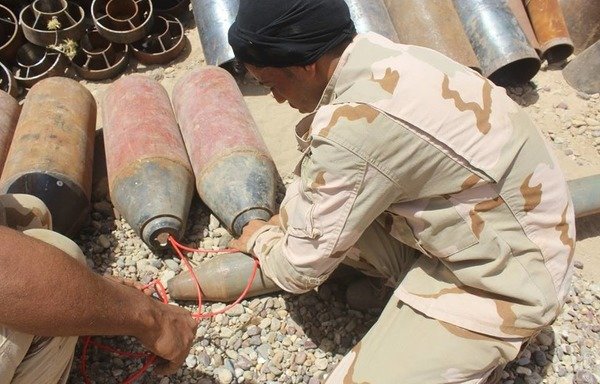 The coalition notified the operations command of its intention to hit the sites "as they are located within the command's area of responsibilities and to confirm that they are hostile targets", al-Jubouri said.
The command provided accurate co-ordinates to the coalition's air force, he said, adding that the sites were monitored following the airstrikes to "ensure that there were no cases of escape or movement of militants in the targeted areas".
"We have not yet received accurate information about enemy losses since the sites are located in remote and very rugged areas," he said, noting that the command is working to collect this information through a special reconnaissance team.
Few ISIS remnants left in Salaheddine
"The remaining ISIS elements hiding in the province are very few and do not pose a major threat," said al-Jubouri.
"They are only a source of concern for residents of villages located near the mountainous areas or in the desert," he added.
Since the ISIS remnants mostly comprise local residents, he said, they are familiar with escape routes and natural terrain sites that serve as hiding places and know how to stay out of sight as soon as they hear the sound of aircraft or military vehicles approaching.
"But our forces do not leave them in peace," al-Jubouri said. "We always surprise them by destroying their hideouts and chasing them down wherever they try to hide."
The command conducts at least two search missions per week to look for ISIS hideouts, he said.
Since Iraqi forces raided ISIS bases in the desert in October and killed around 18 extremists, there have been to date no more ISIS casualties during search missions, he said.
"In the recent period, we have only been discovering rest-houses and caches of improvised explosive devices [IEDs] and explosives," he said, which are promptly destroyed.
In their latest mission, command forces on February 3rd destroyed a rest-house in Tikrit island containing Katyusha rockets, two explosive belts and medium-range weapons, in addition to logistics equipment.