Iraq's military manufacturing industry has seen a revival in recent years, with the opening of new production lines that are supplying the armed forces with basic military products, a government official said.
"There is a plan to rejuvenate this sector," Ministry of Industry spokesman Abdul Wahid al-Shimmari told Diyaruna.
This began with the decision to merge 14 military manufacturing companies into a single entity known as the General Military Industries Company, he said.
The government approved the establishment of the company, initially known as the Military Industries Corporation, in August 2015, he said, and in February 2016, it began producing prototypes of mortars and 107-millimetre rockets.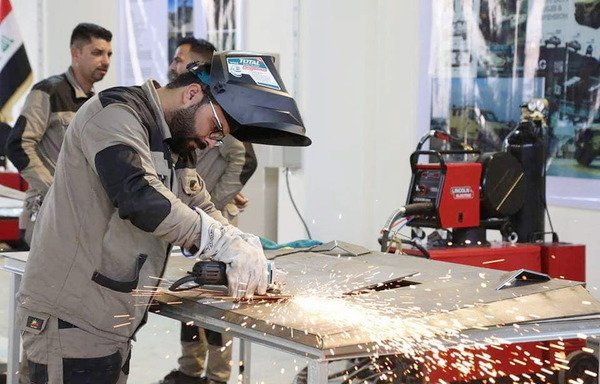 Over the next few years, the military industry will focus on producing combat equipment and small arms and light weapons, al-Shimmari said.
At the beginning of this year, the General Military Industries Company began to focus on "four integrated production lines", he said.
These include a production line for the manufacture of armoured vehicles, two lines for manufacturing anti-armour mines and reconnaissance drones, and a fourth line for producing various types of mortars, he said.
The facility that manufactures military armoured vehicles has the capacity to produce 180 vehicles a year, in collaboration with the local private sector, al-Shimmari said.
"The ministry is trying to attract local and foreign companies with stellar reputations and experience in order to invest in military industries," he said, adding that "we have sufficient human resources".
"We only need financial support to establish more production lines and hence, diversify industrial output," he said. "We have reached out to a number of companies, and we have serious commitments for investment."
The ministry participates in annual security and defence exhibitions at the Baghdad International Fair, where a variety of military products and techniques are on display, al-Shimmari noted.
"Our goal is to achieve advanced military production that meets the needs of our military institutions," he said.
Reducing military imports
"We are relying on these efforts to meet the needs of our forces in terms of military manufacturing," Ministry of Defence spokesman Maj. Gen. Tahseen al-Khafaji told Diyaruna.
The revival of military manufacturing will boost the national economy, he added, as it will reduce the need to import weapons and military equipment and create job opportunities at military production facilities.
"We have the capability to initiate advanced military manufacturing, since both expertise and an investment environment are available, with the only other challenging requirement being financial resources," al-Khafaji said.
"Our military industries have taken the initiative and produced missiles and light and medium weapons that our forces are equipped with," he said.
"We hope that production levels are increased and diversified, because that reinforces our military capacity," he added.