Police forces in Anbar have captured the members of three separate terror groups in recent security operations based on citizens' tip-offs, police chief Maj. Gen. Hadi Kassar Erzaij told Diyaruna Tuesday (January 22nd).
The militants were "hiding among the population and trying to establish sleeper cells in order to disrupt security", he said.
"Based on information we received from intelligence sources among the local population, we carefully monitored these groups until we managed to trap their members and arrest them," he said.
The groups comprised 13 militants, six of whom were hiding in the city of Fallujah, three in al-Karma and four in Ramadi, he said.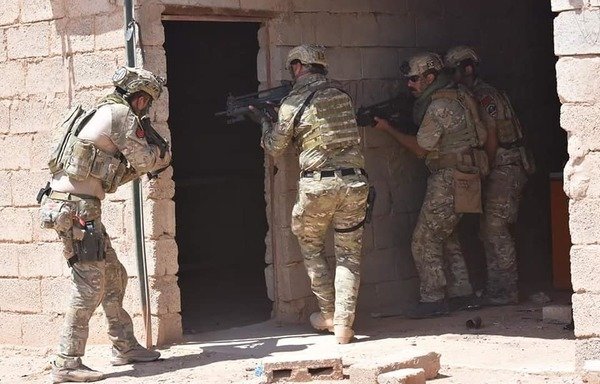 They have "confessed to acts of terrorism against civilians, some more than a decade ago", he said, noting that the militants detained in al-Karma were responsible for crimes that took place between 2007 and 2008.
Bridges of trust with citizens
The Anbar police efforts are part of a security plan that has been implemented in co-operation with other military units and intelligence services since the military operations against the "Islamic State of Iraq and Syria" (ISIS) ended in Anbar, Erzaij said.
"The plan is based today on co-operation and building bridges of trust with residents," he said.
"We have established a close relationship with them and they now provide us with all the information we need and immediately report anything suspicious," he added.
A security database has also been developed of all displaced families who have returned to their original areas, he said.
"This is a very important part of the [security] plan, as that information allows for rapid identification and tracing of terrorists," Erzaij said.
Security in Anbar's cities is maintained by the police emergency regiment and community police, as well as forces from the investigations and intelligence department, he said.
"A state of security stability prevails in all these cities," he said, stressing the significance of checkpoints, continuous monitoring of the movement of vehicles that do not carry identification plates, and an intensive intelligence effort in preventing terror attacks.
ISIS is still trying to spread rumours and false news in order to frighten and demoralise residents, Erzaij said.
"We want to assure our citizens that our cities are safe and will remain so with your determination and trust in your security forces."