The Iraqi government has been ratcheting up its efforts to fight the recruitment of minors by "Islamic State of Iraq and Syria" (ISIS) remnants, with police in Diyala province foiling several recent attempts.
ISIS elements "are unrelenting as they lure and manipulate children to recruit them and use them to launch suicide and bomb attacks", Diyala Police Command spokesman Col. Ghalib al-Attiya told Diyaruna.
"The group takes advantage of innocent minors to transport explosives and plant them," he said, adding that the youngsters are "brainwashed" by ISIS.
The Diyala Police Command "has thwarted dozens of terrorist attempts over the past couple of years to attract children to their ranks", he said.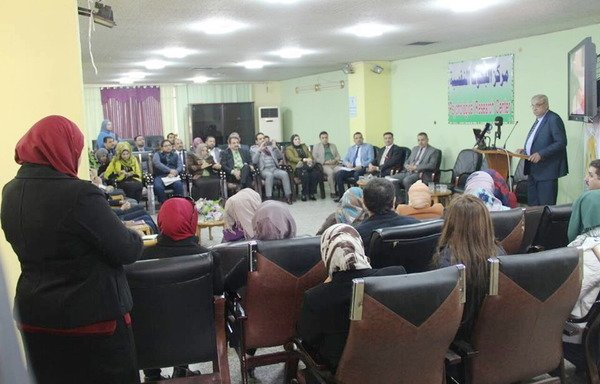 Last year, he said, Diyala police prevented the recruitment of 17 individuals, four of whom were minors, and the rest of whom were young men.
"Since the start of this year, we have prevented two attempts to groom two children online, after our forces hacked into terrorist online accounts," he said.
Recruitment operations usually occur in the north-eastern areas of Diyala, where pockets of ISIS elements still operate, taking advantage of the vastness of the area and the access it offers to other provinces, al-Attiya said.
Awareness-raising activities
ISIS has succeeded to some extent in its efforts to recruit minors, al-Attiya said, stressing that these cases are "declining compared to a couple of years ago".
This decline can largely be attributed to the community police, he noted, who have conducted intensive awareness-raising activities in local schools with the support of school administrations and counsellors.
During these sessions, police warn students about "the consequences of falling prey to extremists and their deceptive messages", he said.
Measures to prevent absenteeism also have paid dividends, he said, explaining that "closely monitoring and allowing school children who were expelled because of absence to come back to school" has helped to prevent ISIS recruitment.
Al-Attiya underscored the importance of launching comprehensive programmes to look after impoverished families and help them to improve their living conditions.
These initiatives, which can steer youth away from joining ISIS or organised crime and drug-dealing networks, require "a significant national effort", he said.
Building a resilient generation
The government is planning to launch training programmes this year to teach educators, counsellors and other civil servants how to protect children from the influence of ISIS, said Nuha Derwish, a researcher specialising in psychology.
Efforts also will focus on diagnosing children and minors who have been affected by extremist ideology or acts of terrorism, and will seek positive intervention through education and awareness-raising efforts, she told Diyaruna.
A large group of researchers and specialists is slated to meet at an international science conference in March, she said, to put in place rehabilitation and treatment programmes and discuss how to build a resilient generation.
The conference will be held at the Iraqi National Security Council's al-Nahrain Centre for Strategic Studies, under the auspices of the EU, she said.
Derwish called for governmental and non-governmental agencies to work together to address all the social and economic factors that might give extremists the opportunity to recruit children.
Rehabilitating affected children
Removing the effects of ISIS and fighting its continuing attempts to recruit children is "the sole preoccupation of several agencies and researchers", said Faten al-Halfi, who serves on the Iraqi Human Rights Commission.
"Terrorists have tried to plant violence and extremism in the minds of children in the areas that were under their control," she told Diyaruna.
ISIS even introduced its violent ideology into the school curriculum, she said.
"It is important now to start seriously thinking about opening a centre to monitor and rehabilitate affected children," al-Halfi said.
She reiterated the need to take a firm stance against any activity from ISIS remnants to attempt to lure young people to join them.