Tahrir al-Sham is continuing to consolidate its control over the northern regions of Syria after entering into a ceasefire agreement with the Syrian Liberation Front and seizing economic facilities and military posts, an Idlib activist said.
Residents reject these expansionist moves, however, which have led to the suspension of local councils and the Idlib Free Police, and to detentions and confiscation of homes and property, Idlib activist Musab Assaf told Diyaruna.
So does Syria's National Coalition, the leading opposition body, which on Sunday (January 13th) slammed Tahrir al-Sham's attempts to "get its hands on" the whole region, AFP reported.
"It is necessary to find a radical solution which puts an end to its presence in Idlib and in any other regions," the coalition said in a statement at the conclusion of a meeting on the latest developments in Syria.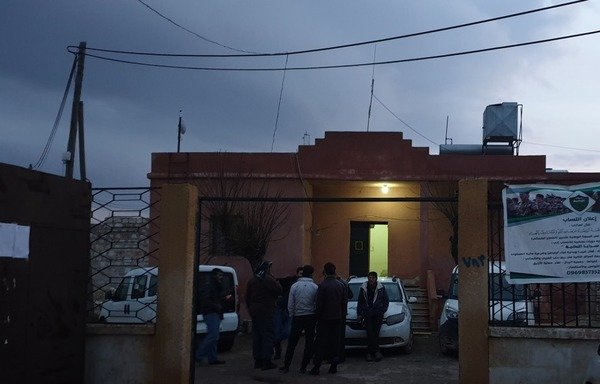 Idlib has been protected by a buffer zone implemented under a Turkish-Russian deal reached in September, to prevent a regime offensive to retake the northern region from opposition fighters.
As part of the deal, extremist groups such as Tahrir al-Sham were supposed to withdraw from the planned demilitarised area by mid-October, but never did.
Increasing threat to the region
The Tahrir al-Sham takeover revives the threat of a regime offensive.
This prompted the National Coalition to call for an agreement with Turkey to protect civilians, and to "prevent the regime and its supporters, the Russians and the Iranians, [from leading] a genocide under the pretext of the terrorist presence in the region".
Through its ceasefire agreement with the Syrian Liberation Front, Tahrir al-Sham gained control of Maarat al-Numan, Jabal al-Zawiya and Ariha areas, Assaf said.
"Tahrir al-Sham now has total control over the northern region, which includes Idlib and the outer edges of Hama and Aleppo provinces," he told Diyaruna.
Under the agreement, Tahrir al-Sham and the so-called "salvation government", its political front, will undertake all administrative duties.
The Idlib Free Police has announced its dissolution and closed its headquarters.
Thousands of opposition fighters, most from Ahrar al-Sham and Suqur al-Sham, opted to move to the Afrin region instead of joining Tahrir al-Sham, which is provided for under the terms of the agreement, Assaf said.
Cities reject Free Police dissolution
One of the main consequences of Tahrir al-Sham's expansion has been the announcement of self-dissolution by the Free Police, Assaf said.
The Free Police handled security and social administration in several areas, and are now being replaced by Tahrir al-Sham's al-hesba (religious police), he said.
Some cities have refused to accept the suspension of the work of the Free Police, however, and have announced that their police forces remain active.
Among them are Maarat al-Numan and Kafrouma, which announced their police are still active and directly affiliated with the local council, and rejected any external interference in the work of the council and police force.
Maarat al-Numan residents issued a statement in which they rejected the opening of any Tahrir al-Sham post, and rejected the so-called salvation government "because it is not a legitimate representative of the Syrian people", Assaf said.
Violations against civilians continue
Meanwhile, Assaf said, Tahrir al-Sham has been continuing its violations against civilians by compiling lists of its opponents and pursuing those individuals.
The extremist alliance has been raiding private homes in search of wanted individuals, he said, and has seized dozens of houses under the pretext that their owners belong to groups that oppose it.
These houses are then placed at Tahrir al-Sham's disposal, and are being used to house its elements, Assaf said.
Tahrir al-Sham elements also have been raiding courts and police stations, and confiscating the contents and funds held there, doing so in the towns of Ariha, al-Ghadfa, Jarjanaz and Kafrouma, he said.
The extremist alliance also seized grain and flour warehouses and funds that were held by the parties that administered them, he added.
Although the fighting has stopped and Tahrir al-Sham's opponents have withdrawn, Assaf said, grassroots activism is continuing in rejection of its expansion.
Tahrir al-Sham patrols have been confronted by demonstrations rejecting its presence, as was the case recently in Kafrouma, he said.