Anbar province recently opened a number of specialised medical and therapy facilities, including cancer centres, a dental clinic, a prosthetics centre and new medical laboratories and units in hospitals, local officials said.
The opening and rehabilitation of medical facilities and restoration of services follows the ouster of the "Islamic State of Iraq and Syria" (ISIS), which left behind a trail of destruction that affected medical and therapy centres.
Prior to the group's incursion in 2014, these facilities used to provide high-level services to the local population, Anbar provincial council member Amira Aday told Diyaruna.
Under ISIS control, however, "the administrative districts were scenes of terrorist activity, which led to the destruction of the infrastructure", she said.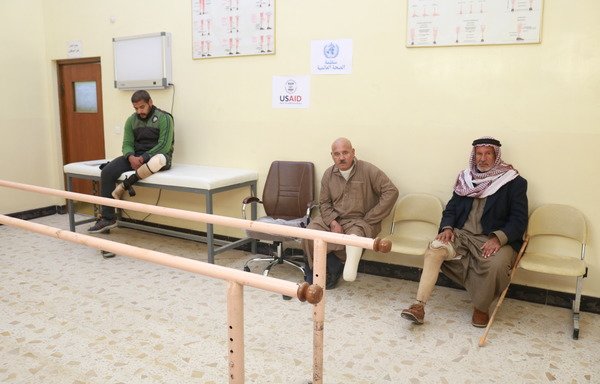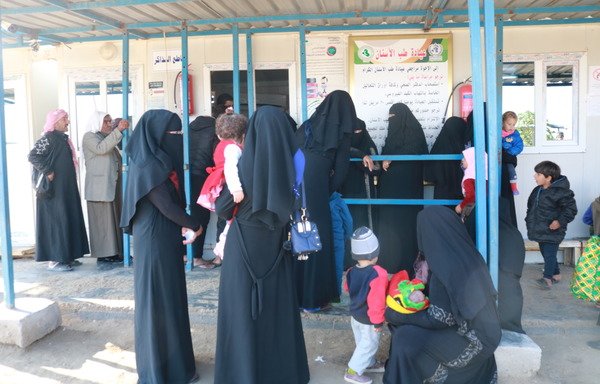 Since Iraqi forces regained full control of the province, medical and dental facilities in Ramadi, Fallujah and Heet have been rehabilitated, she added, and can now offer "advanced services for citizens".
"Anbar also has witnessed the opening of a centre for prosthetic limbs in Fallujah, which is considered to be the most important achievement of the Ministry of Health and the Anbar Health Directorate," she said.
The centre oversees the manufacture of prosthetic limbs for men and women as well as the provision of physiotherapy and wheelchairs.
"The majority of cities in Anbar require significant services, hospitals and advanced medical centres," Aday said.
Most of Anbar's population centres are far apart, she added, explaining that this distance between health care providers, "coupled with urban expansion and a population that is growing by the year", necessitates additional services.
Rehabilitation of medical centres
"The government and services agencies have rehabilitated most medical and specialised centres in Anbar," Anbar provincial council member Mohammed Yaseen told Diyaruna.
This includes the rehabilitation of the MRI centre at Ramadi Hospital, the provision of treatment for chronic diseases throughout Anbar, and the reopening of dental clinics and cancer treatment centres, he said.
Yaseen noted that the western part of the province is still in need of specialised medical centres, "especially for prosthetic limbs", as there is only one such centre, in Fallujah, that currently provides this service.
"We are also working on bringing medical treatment to displacement camps in Anbar, and providing all the necessary medical services," he added.
"Governmental efforts in Anbar province have focused on the rehabilitation of the prosthetic limbs facilities in Fallujah," Ameriyat al-Sumoud district health centres media director Nadhim Shukur told Diyaruna.
But further prosthetics centres are needed, he said, to ensure that those who lost their limbs as a result of military and terrorist operations in Anbar have more than one centre in the province at their disposal.
"The centre for prosthetic limbs in Fallujah has been equipped with advanced and modern devices, and a highly qualified team from Baghdad has provided training for staff working there," he said.
Some staff members have even been sent to Germany and other countries for training over the past few months, he added.
Further medical services needed
"Specialised centres that are up and running include dental clinics as well as several medical centres that were turned into emergency hospitals in the town of al-Joulan in Fallujah," Shukur said.
The Modern Laboratories Centre in the Fallujah district town of al-Hai al-Askari also has undergone rehabilitation, he said.
"The health and treatment centres in Ameriyat al-Sumoud have been rehabilitated and are now providing significant medical treatment," he added.
Facilities inside the Bazbiz and Habbaniyah displacement camps also have seen a high turnout of patients during the last month of this year, he said.
"Anbar needs a centre for cancer treatment, and another for drug rehabilitation," said Ahmed Tahir, a 44-year old resident of Ramadi.
"Even though there are hospitals and medical centres that provide modest services, we still need the level of services that you would find in other countries in the world," he told Diyaruna.
"Anbar constitutes a third of the land mass of Iraq and has remote areas, particularly the western cities, which require a modern hospital," he added.
A cancer-treatment hospital that can administer chemotherapy to patients is especially needed, he said.
"There are lots of medical centres and clinics, but we need the construction of the New Heet Hospital to resume, after work there was suspended from 2014 to date," said Salem Hammoud, a 35-year old resident of Heet district.