Iraqi forces on Saturday (January 5th) kicked off a large-scale operation to clear "Islamic State of Iraq and Syria" (ISIS) remnants from the Tigris River island of al-Siniya in Salaheddine province's Baiji district, a military official said Tuesday.
Working together, local police units, popular and tribal mobilisation forces and the army's air force succeeded in destroying a number of ISIS hideouts, said Salaheddine Operations Commander Lt. Gen. Jumaa Anad Saadoun al-Jabouri.
The operation, which focused on al-Siniya island in north-western Salaheddine, was carried out in response to intelligence information regarding ISIS hideouts in the area that stretches towards Ninawa and Anbar, he told Diyaruna.
"Significant results" were achieved, al-Jabouri reported.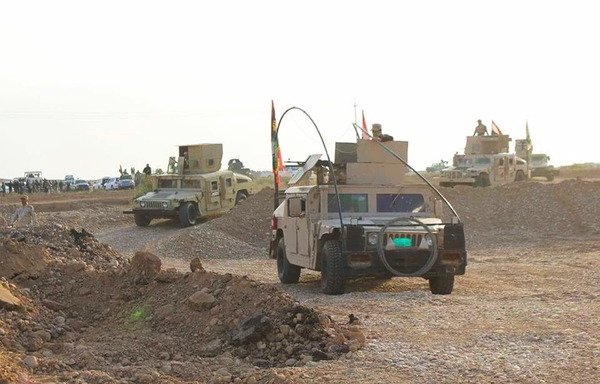 Security forces destroyed "seven terrorist rest-houses, nine underground tunnels, a hiding place for vehicles and food, a warehouse containing fuel vessels and barrels, a tanker and a caravan", he said.
"Two ISIS elements who were hiding in an abandoned village on the island were arrested," he added.
The raids confirmed the presence of "small groups of ISIS operatives on the island, all of them local elements escaping from the hands of the law", he said.
"Our continuous operations there are aimed at eliminating these elements, and destroying the holes they are staying in and their remaining capabilities, with the goal of fully securing the island," he said.
ISIS remnants 'are not safe'
Security forces carry out periodic operations to track and monitor ISIS remnants on al-Siniya island and in surrounding desert areas in co-ordination with the Ninawa Operations Command and other commands, al-Jabouri said.
"There are still enemy remnants in the desert and in mountain areas, but they are not safe, and are being pursued by our forces around the clock," he said.
In each security operation, "we kill and arrest a number of them, and thwart any attempt on their part to establish secret sanctuaries", he said.
These operations have made the cities and towns of Salaheddine province "more secure than before", al-Jabouri said.
"We have made great progress and secured many remote areas," he added.
These include Mutaybija, which extends to the provinces of Diyala and Kirkuk, and has served as a place of refuge for the militants because of its rugged terrain and dense vegetation, which offers them ample hiding places, he said.
"This area is fully secured today, and there has been no indication of terrorist activity there in almost half a year," al-Jabouri said. "We have plans and full control of the security situation in the province."