Iraq's government has set up a plan to exhume all mass graves containing the remains of "Islamic State of Iraq and Syria" (ISIS) victims in 2019, an Iraqi official said Friday (January 4th).
This includes grave sites that contain the remains of civilians or members of the security forces killed by ISIS between 2014 and 2017, said Fadel al-Gharawi, who serves on Iraq's Independent High Commission for Human Rights.
According to the plan, he told Diyaruna, teams from the Iraqi Martyrs Foundation will be in charge of opening the graves in line with international standards, making sure not to harm any criminal findings or evidence.
The teams, which will include members and experts from other government departments, "will extract the remains of the victims", he said.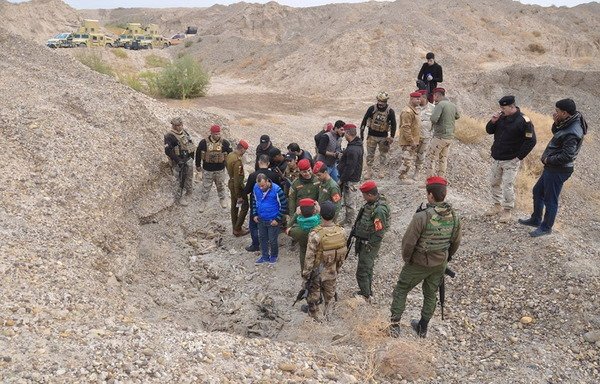 The exact number of victims is not known, he added, "as there are small graves holding between 10 and 30 victims, and there is a large grave called al-Khasfa south of Mosul that is believed to contain thousands of victims".
There are an estimated 200 mass graves containing the remains of ISIS victims, mostly in the north of the country.
A small number of mass graves discovered in Salaheddine province have been opened, and the human remains have been exhumed and identified, he said.
"Opening all the graves should give us a complete picture of the total number of people who were slain and other information on the circumstances of their killing," al-Gharawi said.
The identity of the victims will be determined by matching their DNA with that of surviving parents and family members, he said.
Closure for family members
Iraq's Independent High Commission for Human Rights has called on the government to provide technical, logistical and legal support for the teams so they can fulfill their responsibilities as quickly as possible, al-Gharawi said.
Bringing this issue to closure would end a painful chapter for the families of the victims, he added, noting that people want to know the fate of their children and receive their bodies in order to hold funeral ceremonies and reburials.
This will enable surviving family members to claim their legal rights, he said.
Late last year, the UN team in charge of investigating ISIS crimes inspected a mass grave site in the Ninawa province town of Sinjar that contains the remains of Yazidi civilians, al-Gharawi said.
The team also inspected the mass graves of victims of the Speicher massacre in Salaheddine, he said, adding that it intends to conduct further field visits to the remaining grave sites.
There is support from the UN to bring the perpetrators to justice, and try them in Iraqi courts, in accordance with Security Council resolutions, he said.