The Iraqi intelligence apparatus has been actively blocking "Islamic State of Iraq and Syria" (ISIS) recruitment attempts, experts and officials told Diyaruna.
"The enemy is trying hard to attract new members, but thanks to the readiness of the military intelligence, these attempts are being thwarted," said Ministry of Defence spokesman Maj. Gen. Tahseen al-Khafaji.
This has prevented ISIS from regrouping and regaining strength, he said.
Surveillance and tracking of ISIS remnants has resulted in the early detection of malign activity, he said, "and the culprits who are responsible for recruitment or spreading extremist ideologies are brought to justice".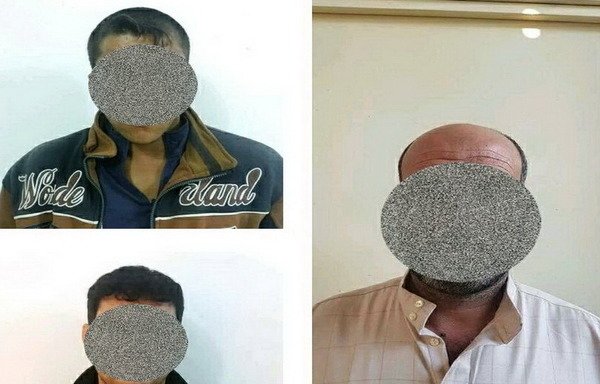 On December 11th, intelligence services arrested three members of a cell that had been recruiting for ISIS in Baghdad's al-Mansour neighbourhood, he said.
The cell members had been closely monitored after authorities received tip-offs that it had been recruiting youth to join the extremist group, al-Khafaji said.
"The members were immediately identified and captured with a sophisticated operation that was both highly professional and secretive," he said.
Blocking recruitment efforts
Security efforts to infiltrate ISIS from within its ranks have advanced to a higher level, and have been successful in dismantling the group's cells, al-Khafaji said.
ISIS typically attempts to recruit new fighters online, and in the past has managed to entice Iraqi and foreign fighters to join the group in this way.
The group, however, is facing difficulties in recruiting because its members are being monitored online.
The group is now trying to look for new recruits within refugee camps in areas where security remains fragile, political science professor Khalid Abdul-Ilah told Diyaruna.
ISIS recruiters are "directly appealing to the children of the group's fallen or detained members to lure them and encourage them to seek vengeance", he said.
To block these attempts, "Iraqi intelligence services are moving to stop terrorists from paying ISIS families in exchange for their loyalty and recruitment of their children", Abdul-Ilah said.
Recent successes include the December 8th arrest of an ISIS recruiter and "media promoter" in the Hammam al-Alil area south of Mosul, he said.
In a separate incident on November 17th, intelligence services arrested three wanted individuals in Badoush, north of Mosul, who had been trying to recruit others to form a terror cell in the city, he added.
Need for a comprehensive strategy
Abdul Ilah stressed the importance of ensuring ISIS has no influence over the families of its former or active fighters, so there is no opportunity for another generation of terrorists to emerge.
He called for a comprehensive strategy to prevent the sons of ISIS elements from joining the group and following in the footsteps of their fathers.
"The government should not only resort to security and intelligence efforts, which are important, but should also focus on the rehabilitation and education of these children, because it is critical," he said.
"Life under ISIS was painful and filled with tragedy for the people who were subjected to the group's control," said Ninawa provincial council security committee chairman Mahmoud al-Jabouri.
"No one who had to endure this suffering at the hands of terrorists would think of joining its ranks," he told Diyaruna. "If we talk about ISIS families, however, their children have a higher chance of joining the group."
Intelligence services are fully alert to this possibility, he said, "and they are doing their job with a high level of responsibility to hunt down and target recruiters and supporters".
"On the other hand, we know these families have to be taken care of socially, culturally and psychologically so they will not fall prey to terrorists," he added.