Iraqi forces have been conducting a series of intensive security operations targeting "Islamic State of Iraq and Syria" (ISIS) remnants in Ninawa province, a top military official said Friday (December 28th).
Over the last few days, forces from the Ninawa Operations Command have carried out a number of successful operations, said commander Maj. Gen. Nejim Eddin Karim al-Jubury.
These have been focused on the desert areas separating Ninawa from Anbar and Salaheddine provinces, he told Diyaruna.
"On December 23rd, a special airborne force of SWAT and tactical teams landed on a terrorist target in Hatra district and managed to kill four terrorists who were commanders in ISIS," he said.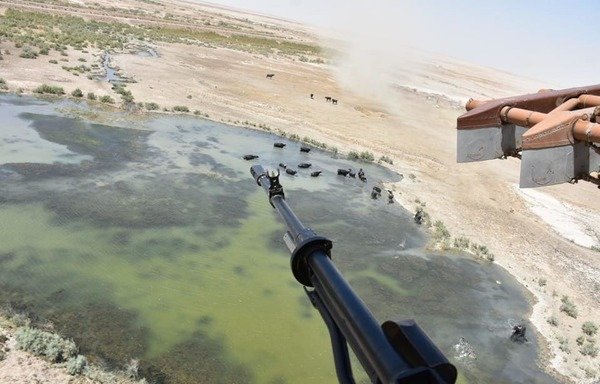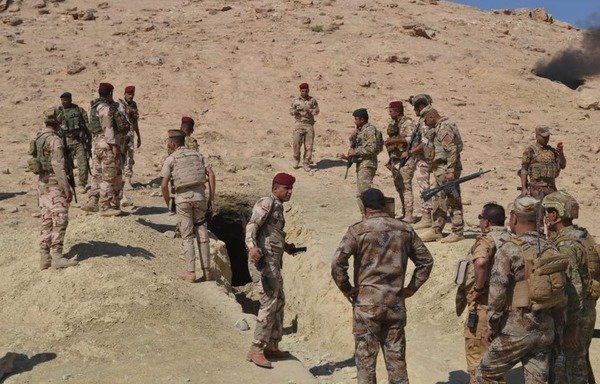 "It was an accurate operation with a high level of skill demonstrated by our soldiers, who took the enemy by surprise and taught him a harsh lesson," he added.
"After this mission, the army's 20th Division conducted a search operation in the western highlands of Ninawa, and we also carried out a similar pre-emptive operation on islands in the Tigris river south of Mosul," he said.
A large-scale campaign was launched Wednesday to track down ISIS remnants hiding out in the Hatra desert, al-Jubury said.
The campaign, which was still under way on Friday, has led to the destruction of an ISIS rest-house, living equipment, supplies and fuel stocks, he said.
Tracking down ISIS remnants
Iraqi forces have been conducting a continuous search in the Mosul area to track down ISIS cells, al-Jubury said.
"On Thursday, three members of a terrorist cell were arrested in the village of al-Ubour on the western outskirts of Mosul," he said.
"A dangerous terrorist was arrested in Mosul on Wednesday, who specialises in the transfer of adhesive explosive devices (sticky bombs)," he added.
"The operations are carried out in co-ordination with international coalition forces, which also help our fighters to gain experience and training to carry out the most difficult security duties," al-Jubury said.
Measures have been taken to enhance the defences of cities in Ninawa following a Tuesday car-bomb attack in Tal Afar that killed two people and wounded 11 that was claimed by ISIS.
"We have issued instructions to close the city from all sides and keep three main points for entrance and exit," al-Jubury said.
Vehicles entering the city are being monitored by security cameras and police dogs as part of a stepped up surveillance and intelligence effort, he said.
"The same measures were carried out in the city of al-Qayyarah, and our efforts are continuing to enhance the defences around all cities," he added.
The latest breach in Tal Afar is "a security incident that could happen anywhere, and does not mean that ISIS has the power to overtake a village or a city", al-Jubury stressed.
"We have killed dozens of terrorists this year and arrested hundreds, and we continue to drain their human resources and offensive capabilities with these focused operations," he said.
Safeguarding civilian lives
"The security operations under way in Ninawa are curbing the risk from the remaining terrorists," Ninawa provincial council security committee chairman Mahmoud al-Jabouri told Diyaruna.
"The terrorists carry out cowardly attacks that sometimes affect civilians in remote villages to cover up their defeats and degraded morale," he said.
Security forces are doing everything to ensure the citizens' safety, al-Jabouri said.
"The activities they have carried out recently, especially the air landing in Hatra, are part of tightening the noose around the neck of terror remnants, as part of quality missions that reflect our troops' advanced capabilities and readiness," he said.
Meanwhile, he added, coalition aircraft have been striking ISIS hideouts.
Last week, coalition aircraft bombarded areas in Hawaij Dijla, densely vegetated islands in the Tigris river south of Mosul, al-Jabouri said.
The bombing destroyed several camouflaged cement tunnels ISIS remnants had been using, including three tunnels in the Zour Kanous islands that extended to the province of Salaheddine, he added, and killed a number of ISIS elements.