The "Islamic State of Iraq and Syria" (ISIS) has lost a large number of its commanders and elements in ongoing fighting in Syria's Deir Ezzor and Iraq, which has severely crippled the group's combat ability and recruitment efforts, experts told Diyaruna.
Several first-tier ISIS commanders have fallen in the recent period in Syria, Syrian journalist Mohammed al-Abdullah told Diyaruna.
The most notable among them is Abu al-Umarayn who had appeared in a 2014 video showing him executing American hostage Peter Kassig, he said.
Al-Umarayn was killed in a coalition airstrike on December 2nd.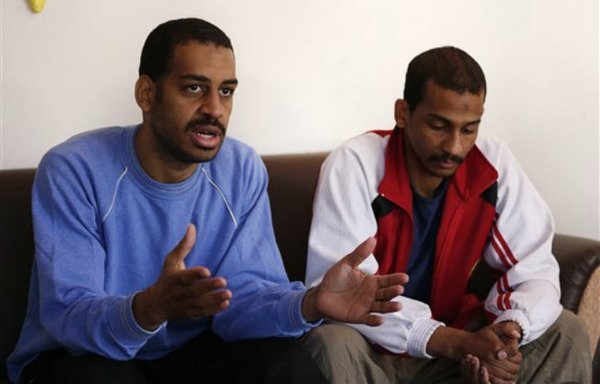 Mohammed Jawad Kathem, an Iranian national also known as Abu Islam al-Baljiki, was killed in clashes with the Syrian Democratic Forces (SDF) in Deir Ezzor on November 27th.
One of the most prominent ISIS commanders, Mahmoud Mahmoud, who is an Austrian of Egyptian descent, also known as Abu Usama al-Gharib, was killed in a coalition airstrike in eastern Deir Ezzor late November.
Abu Yaqoub al-Maqdisi, who was previously ISIS's "emir of research", and field commanders Abu Musab al-Sahrawi and Abu Hafs al-Hamadani, were all killed in that same airstrike.
Earlier this year, ISIS leader Abu Bakr al-Baghdadi's deputy, Abu Abdel Rahman al-Tamimi al-Utaibi al-Jazrawi was killed in an Iraqi airstrike in February.
The Iraqi air force also killed Iyad al-Obeidi, known as Abu Saleh Haifa.
The Syrian Democratic Forces (SDF) in February arrested two ISIS elements who are British nationals -- Alexanda Kotey and El Shafee Elsheikh.
ISIS element Denis Mamadou Gerhard Cuspert, a German national also known as Abu Talha al-Almani, was killed in Syria in January.
Targeting ISIS leaders is 'vital'
The death of all these ISIS commanders and elements this year, and many before them in pervious years, "makes it clear that the group has lost most of the leaders who played an inciting role in recruiting youth from around the world to fight in its ranks", said al-Abdullah.
"The targeting of ISIS leaders is vital and essential in the war against the group for several reasons," said strategy analyst Maj. Gen. Yahya Mohammed Ali, who is retired from the Egyptian army.
Striking the leaders unsettles the ranks on the ground "due to the disarray that ensues with regard to [military] orders and instructions", he told Diyaruna.
From a psychological point of view, the loss of first-tier commanders has a negative effect on fighters' morale, he said.
"If those commanders can be killed one after the other despite the tight security measures taken to protect them, what does that say about the chances of survival of the rank-and-file elements?", he said.
The wide-scale circulation of the news of ISIS's losses affects the group and its ability to recruit new fighters, Ali said.
ISIS has "lost the unstoppable momentum it once boasted of having and also lost one of its key recruitment tools", he added.
"Targeting the group's commanders and emirs is being carried out in a very precise manner that combines military operational execution and a meticulous intelligence effort," said military expert Maj. Gen. Wael Abdul Muttalib, who is retired from the Egyptian army.
It is not possible to carry out these strikes without reliable intelligence provided by teams operating on the ground and technologically advanced means of monitoring and surveillance, he told Diyaruna.
These include drones and satellites, which play a major role "as the data they provide is compiled and cross checked against intelligence gathered on the ground to confirm targets", he said.