A death sentence issued by Tahrir al-Sham against Syrian activist Amjad al-Maleh has met with angry reactions from activists and civilians, who accuse the extremist alliance of seeking to silence any opposing voice.
A number of activists and friends of activist Amjad al-Maleh are trying various ways to stay the execution, in order to reach an agreement with Tahrir al-Sham to soften the sentence, said Idlib activist Musab Assaf.
The decision to sentence al-Maleh to death is now in the hands of the alliance's "sharia judge", he told Diyaruna.
Negotiations are under way to have the activists hand over to Tahrir al-Sham information in their possession collected by al-Maleh concerning the extremist alliance and its senior officials, Assaf said.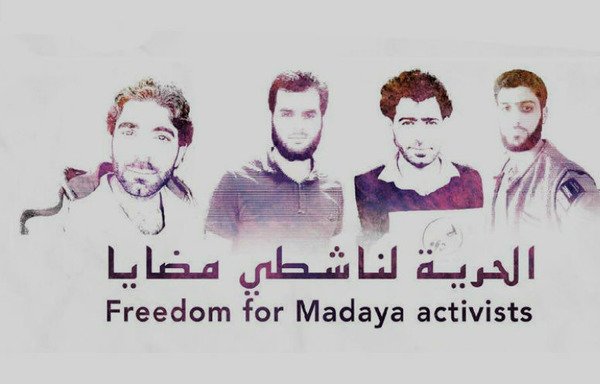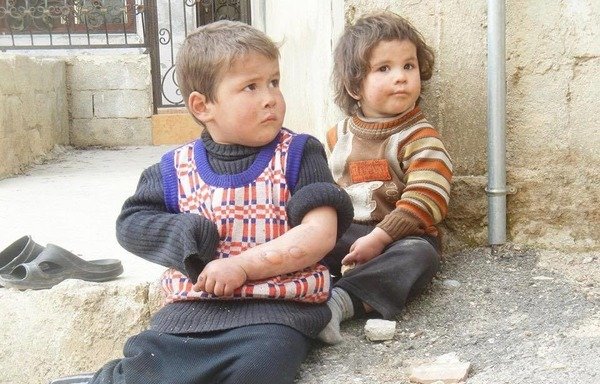 Activists also launched a social media campaign calling for al-Maleh's release.
Al-Maleh was detained a year ago, on December 13th, 2017, along with three other activists who were later released: Hossam Mahmoud, Hassan Younis and Bakr Younis.
Al-Maleh was charged with opening a media and relief office, known as the Syrian Centre for the Forcibly Displaced, without obtaining a license, Assaf said.
The charge was then changed to collaborating with and spying for the international coalition forces, he said.
It is well known in the region that al-Maleh had published extensive information about Tahrir al-Sham's ill-treatment of civilians, Assaf said, especially residents of al-Ghouta, al-Zabadani and al-Maleh's hometown, Madaya.
He made it known that Tahrir al-Sham had not provided local residents with the minimum basic living requirements, he said, and tried to secure financial compensation for the displaced population.
Exposing the people's suffering
Activist Mohammed al-Beik, of Eastern Ghouta, told Diyaruna the decision of the extremist alliance to execute Amjad al-Maleh was "very surprising".
"Most people believed he would spend a period of time in Tahrir al-Sham's prisons and would then be released, after pledging not to engage in media activity against the extremist alliance," he said.
This has been the case with dozens of other activists, he noted.
Al-Maleh was among the first to report on the suffering of the Syrian people at the hands of the regime, especially the siege imposed on his hometown of Madaya, during which numerous children died of hunger.
Photos he took of the siege that conveyed the reality of the situation on the ground were circulated via social media and mainstream media outlets.
Al-Beik said al-Maleh's problems with Tahrir al-Sham date back to when the group was in the Ghouta and al-Zabadani areas.
At the time, al-Maleh exposed the actions of Tahrir al-Sham, then known as al-Nusra Front, and revealed how the group impeded the work of humanitarian organisations by hoarding the aid to distribute it to its own elements.
Meanwhile, the region's children were dying of hunger.