Tahrir al-Sham has rounded up a number of doctors working in Idlib province and rural Hama, and has shuttered the Idlib Free Health Directorate in Kafr Nabl and seized its contents, a local activist said.
"A Tahrir al-Sham security unit raided the Idlib Free Health Directorate building in Kafr Nabl and detained a number of doctors," Idlib activist Musab Assaf told Diyaruna.
Among them was health director Maram al-Sheikh, Murhaf Raadoun, who is the health official in the Qalaat al-Madeeq area, and Mustafa al-Masri, the director of Sham 4 hospital, Assaf said.
The Tahrir al-Sham unit also confiscated health directorate property, seizing medical vehicles and ambulances, as well as the personal phones and computers of the doctors it had detained, he said.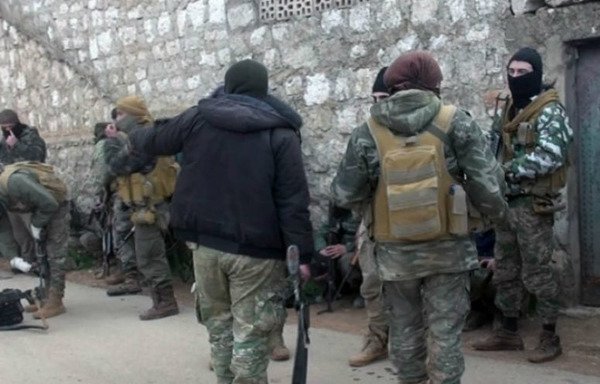 All workers were forced out of the building, which was then shut down, he said.
The building serves as a hub from which all hospitals operating in Idlib and Hama are administered, with staff responsible for co-ordinating critical cases and overseeing those suffering from incurable diseases, Assaf said.
Since their colleagues were detained, a number of doctors and paramedics who work in rural Hama and Idlib provinces have since dropped out of sight to evade pursuit by Tahrir al-Sham, he added.
This has led to a shortfall in medical services in the region, he said, noting that Dr. Maram al-Sheikh had been the only vascular surgeon in the region.
Doctors have been a target
"This is not the first incident to target doctors or medical workers," Assaf said.
Tahrir al-Sham had previously detained Dr. Abdo Najjar, a prominent doctor who works at Deir Hassan hospital in rural Idlib, he said, without providing an explanation of its reasons.
Assaf said the detained doctors had previously received direct threats from Tahrir al-Sham, whose elements informed them they needed to co-ordinate with the extremist alliance on matters relating to their work.
In particular, he said, Tahrir al-Sham informed them they needed to report any person who had been shot who was not a member of the extremist alliance.
These people would likely have been opponents of Tahrir al-Sham who were shot while fighting it or fleeing from it, he said.
The doctors refused to comply with these orders, however, and continued to treat all injury cases they received without taking any other action.