A special intelligence force arrived on Tuesday (December 4th) in the city of Mosul to carry out high-level operations against "Islamic State of Iraq and Syria" (ISIS) remnants in Ninawa province, local officials told Diyaruna.
The 1st Mission Regiment, of the Defence Ministry's Military Intelligence Directorate, has been dispatched to conduct "quality security missions", said Ninawa provincial council security committee member Hassan Shabib.
It is a "raid and intelligence force whose members have high-level experience and training in pursuits and flash attacks", he told Diyaruna.
"The regiment will be charged with eliminating specific terrorist targets in Ninawa province according to carefully designed plans," he said.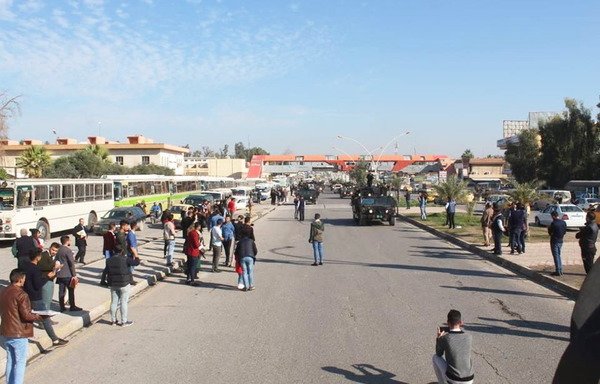 They will "hunt down or kill influential ISIS remnant leaders and elements" who continue to be active from hideouts or secret bases in the province, he said.
Detachments from the 1st Mission Regiment have arrested the ISIS weapons collection officer in Mosul, based on accurate intelligence information, the Iraqi military intelligence said in a statement Tuesday.
The arrest came after the suspect, who is wanted for trial, was lured to an ambush at a cafe in eastern Mosul, it said.
The special operations "may also reach targets hiding in areas of dense thickets in the Tigris river basin, south of Mosul, or in rugged desert land," Shabib said.
"Some of the ISIS remnants are still there, although they no longer pose the same threat as before as result of their being pursued and attacked," he said.
In their most recent attack, ISIS remnants killed on Tuesday Raghib al-Badrani, the mukhtar of al-Umraini village in the area of Hammam al-Alil, south of Mosul, hours after he was abducted.
ISIS remnants are 'doomed'
The security situation in Mosul, and Ninawa in general, is stable, said Ninawa provincial council security committee chair Mahmoud al-Jubury.
The remaining ISIS cells "are doomed and will not be able to disrupt stability or extend their presence to any inch of our province", he told Diyaruna.
"We can reassure everybody that our forces ... are vigilant as they conduct ongoing, successful operations against the terrorists," he said.
The 1st Mission Regiment has come to support operations to consolidate security, said al-Jubury.
Ninawa's local residents also are playing a key role in maintaining security, he said. They have helped security forces arrest more than 2,000 ISIS elements this year, "indicating the public's high readiness for co-operation and a determination to defeat terrorism".