High tension prevails in southern Idlib province following fierce fighting that erupted between Tahrir al-Sham and former ally Ahrar al-Sham that killed or wounded both combatants and civilians, a local activist told Diyaruna.
Ahrar al-Sham is part of the Syrian Liberation Front (Hayaat Tahrir Syria), an alliance formed earlier this year that includes Nureddine al-Zinki and other opposition factions.
Fighting is continuing between the two sides in rural Idlib towns, fueled by tensions that broke out between them on Monday (December 3rd), Idlib activist Haisam al-Idlibi told Diyaruna.
At least seven combatants and two civilians were killed, he reported, and many others were wounded in the fighting, which has been fiercest in the Sahl al-Rouge area, where it first erupted.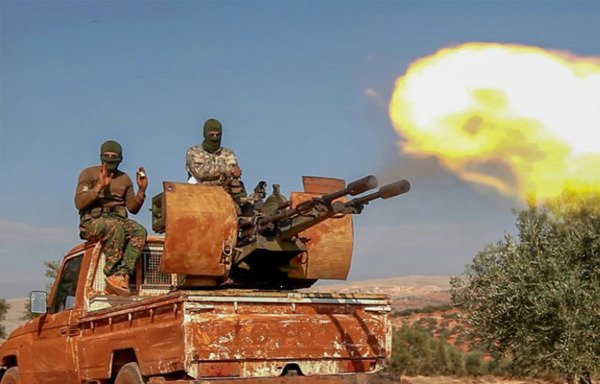 "The fighting stemmed from a dispute between the two sides over control of the town of Jadaria and its local council," al-Idlibi said.
Ahrar al-Sham opened a new centre in the town, which led to clashes and a heavy deployment of fighters by both sides, who promptly engaged in reciprocal kidnappings, he said.
The fighting soon spread to most of the area, he added, and culminated in Tahrir al-Sham seizing control of a number of villages and towns, including Jadaria, Enb, al-Laj, Zeyzoun and al-Sahen.
Battles are still under way in the town of Qastoun, he said.
The two sides have clashed on several previous occasions over control of some areas, al-Idlibi said, noting that the places where the clashes broke out were areas of joint control, pursuant to previous agreements between the two sides.
The areas are only a few kilometres away from regime-controlled areas, he said, and are of strategic importance as they overlook a number of main roads, including the Damascus-Aleppo international highway.
These roads are slated to reopen once again pursuant to international agreements signed by countries concerned with the Syrian crisis, al-Idlibi said.