A new faction has been carrying out military operations in southern Syria's Daraa province and Horan region, in violation of the declared truce agreements that ended the years-long conflict, a local activist said.
The so-called Popular Resistance has gained widespread public support, he said, as its stated objectives include stopping the Syrian regime's oppression of civilians and the spread of Iran's Islamic Revolutionary Guard Corps (IRGC).
The new Popular Resistance was formed by a number of people from the Daraa area, said Abu Suleiman al-Shaabi, an official of the new faction.
The group has pledged to confront the Syrian regime militarily to stop its oppressive practices against civilians, he told Diyaruna, noting that these have continued despite the agreements it struck with opposition factions.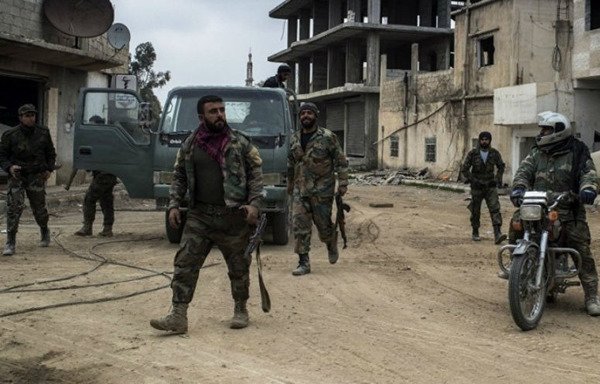 It also has pledged to "confront the IRGC and its expansionist project in Syria, and the militias affiliated with it", he said.
"These objectives were the fundamental objectives of the revolution," al-Shaabi said.
The resistance's operations have been concentrated in the Horan region, he said, adding that efforts are under way to expand the area of ​​operations through communication with other groups in rural Damascus and other provinces.
Gaining local support
The newly formed Popular Resistance began operating on the ground about a month ago, Daraa activist Jumaa al-Masalma told Diyaruna.
Since its formation, it has targeted regime forces and IRGC positions in the Horan region and rural Daraa, he said.
It operates "quietly" and has gained wide support on the ground, he said, due to its declared goals to stem the expansion of the IRGC and stop the regime's oppressive actions against residents.
These include arbitrary arrests, and hauling people away to perform their reserve or military duty, even though the truce agreements grant most youth a one year postponement, he said.
Popular Resistance operations have included attacks on a checkpoint and criminal security centre in al-Sanamayn, and another on the outskirts of the city of Jassim.