Ninawa province, long considered the heartland of Iraq's Christian community, has been working to restore churches destroyed by the "Islamic State of Iraq and Syria" (ISIS) and the places of worship of other minority groups.
This reflects the province's determination to uphold its religious and ethnic diversity, which is an intrinsic part of its identity, local officials told Diyaruna.
"Although acts of vandalism and destruction have affected all places of worship, Muslim or Christian, reconstruction efforts have currently focused on churches," said Ninawa provincial council security committee chairman Mohammed Ibrahim.
"Local government records confirm that reconstruction operations have now covered between 40 and 50% of churches that were damaged or destroyed during ISIS's occupation," he told Diyaruna.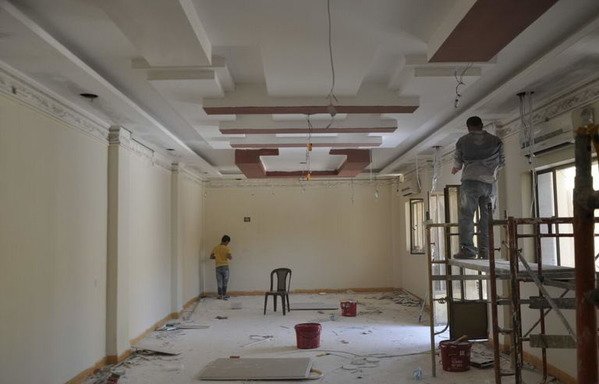 Reconstruction efforts could have been at a "much higher level if funding was secured and government capabilities were more advanced", he said.
But Ninawa's budget is "insufficient for comprehensive reconstruction, in light of the significant level of destruction throughout the services sector", Ibrahim added.
Last year, budget allocations to rebuild Mosul's churches from the Office of Endowments for Christian, Yazidi and Sabean Faiths totaled 102 million Iraqi dinars ($85,000), he said.
These funds were dispersed to restore houses of worship in Qaraqosh and Karemlesh, Tel Eskof, Bataniya, Baquba, Bartella, Bashiqa and Bahzani.
Despite the serious efforts to rebuild churches and the enthusiasm of those overseeing this effort, it is difficult to include all the churches in Mosul, activist Jarjis al-Atwan told Diyaruna.
"All the churches have been affected in one way or another since ISIS deliberately bombed, vandalised or looted them," he said, noting that the group commandeered some church buildings to use as headquarters.
The group left no church intact, al-Atwan said, including Judgement Day Church in Mosul and churches in the Ninawa Plains.
They also destroyed historic churches, including those in Mosul's al-Arabi neighbourhood, "most of which are ancient, dating back hundreds of years, and include priceless artefacts and books", he said.
Encouraging Christians to return
"The reconstruction of these churches constitutes an important incentive for Christians to return to their province," al-Atwan said.
The reconstruction of churches will restore a feeling of belonging to Mosul's Christians, he said, and "strengthen the social fabric that is critical for Mosul to preserve, in spite of the waves of forced migration that ISIS tried to impose".
The return of Christians and other minority groups to their homes in the province and city also would help to stimulate the local economy, he added.
That said, al-Atwan acknowledged the security concerns that prevent Christians from returning to Ninawa, calling on the government to give them an incentive to return by putting in place "stricter security procedures, particularly in areas that are ethnically and religiously mixed".
Ninawa's local government and the security forces are determined to take control of the security situation to allow Christians to return to their cities, Ninawa provincial council member Daoud Jundi told Diyaruna.
"ISIS and other terrorist groups did not single out a community, but targeted everyone and destroyed mosques, shrines and archaeological sites before destroying churches, monasteries and Yazidi places of worship," he said.
Jundi commended the efforts of the Office of Endowments for Christian, Yazidi and Sabean Faiths to support the Christian community and address its security concerns, in addition to rebuilding its churches.