Iraqi forces have arrested 10 people they accuse of collaborating with "Islamic State of Iraq and Syria" (ISIS) elements in the northern Salaheddine town of al-Sharqat, a local official said Friday (November 16th).
"Security forces this week carried out searches in areas in northern al-Sharqat," said al-Sharqat east side district council head Abdul Rahman Ali Ibrahim.
The operations have so far resulted in the arrest of 10 individuals who are accused of co-operating with the extremists by providing them with logistical support in exchange for very large sums of money, he told Diyaruna.
These individuals had been selling food supplies and necessities such as clothing, cooking utensils and blankets to ISIS remnants for prices more than 10 times their market value in order to make a profit, he said.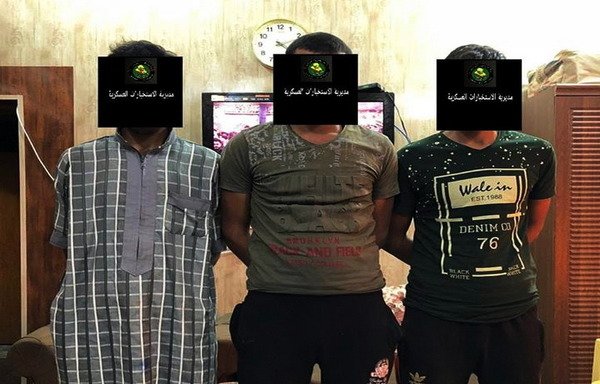 The provision and supplying operations took place in secret, often under the cover of darkness, Ibrahim said.
One of the vendors was caught while he was on his way to deliver large amounts of food and equipment that he had hidden in his farm tractor, he said.
The arrests were carried out with the direct assistance of the local population, who provided information about the activities and whereabouts of ISIS, he said. [Residents can call 130 to report ISIS activity in their area.]
These reports led to the arrest of the ISIS elements "for the witnessed crime", Ibrahim added, noting that the detainees are currently undergoing security interrogation regarding their operations, activities and links to ISIS.
"They are people of weak character who do not care about the security and safety of their areas but only seek money, and they should receive just punishment," Ibrahim said.
Cutting ISIS supply lines
The joint efforts of the security forces and the local population "help to tighten the siege on remaining terrorists and to cut their lines of supply", Ibrahim said.
Some ISIS elements are still hiding in the desert and in caves and river islands such as Hilu island north of al-Sharqat, near the border with Ninawa, he added.
"But they are diminishing, and their influence and their movement are waning as a result of the pursuit, hunt-downs and intensive airstrikes by the international coalition forces," he said.
International coalition aircraft in recent days launched renewed strikes on ISIS hideouts, claiming the lives of at least 50 extremists, Ibrahim said.
The villagers have voiced great satisfaction with the strikes, he added.
"The citizens receive as good news the results of the bombing and the ongoing security campaigns to fully eliminate pockets of terrorists who are trying to threaten their areas," he said.