Oil smuggling operations have been observed once more in Iraq's Ninawa province, Mosul activists tell Diyaruna, and have been a source of fresh revenue for the "Islamic State of Iraq and Syria" (ISIS).
Before ISIS was ousted from Mosul, it controlled the market for the smuggling and sale of oil and oil derivatives between Iraq and Syria, but lost its grip on that trade in 2017, when it was expelled to the other side of the border.
The resumption of this illegal trade is no longer a secret to anyone, Mosul journalist and civil activist Laith al-Rashdi told Diyaruna.
The origin of Syrian-produced oil derivatives is easy to conceal in the city, he said, where it can be easily obtained without anyone enquiring about its source or how it entered the country.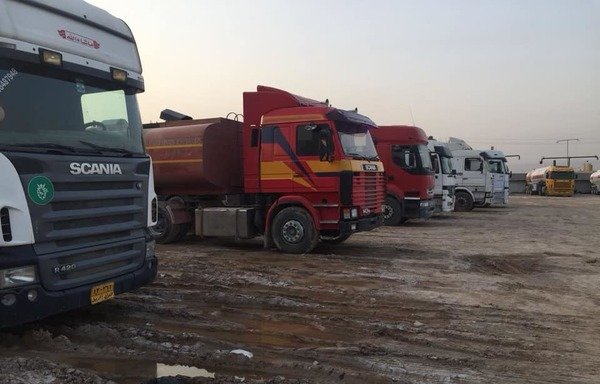 Meanwhile, he noted, ISIS is directly across the Iraqi border in Syria.
According to al-Rashdi, one of the principal oil-derivative traders in Mosul, who asked to remain anonymous, said his tanker trucks regularly cross the border into Syria through openings in the earth berms between the two countries, especially in the area near Sinjar, in the direction of the Rabia crossing.
The drivers purchase kerosene from ISIS in Syria, and return via the same routes, the oil trader said, according to al-Rashdi. Once they cross the border into Iraq, they tear up the purchase receipts they got from ISIS.
Al-Rashdi said he has heard these stories from more than one truck driver, who all confirmed that ISIS is the group that receives the payment.
Reports of smuggling exaggerated
Ninawa provincial council security committee head Mohammed Ibrahim told Diyaruna that reports of widespread smuggling have been exaggerated.
"Smuggling for ISIS's benefit was curtailed to a significant extent with the group's expulsion from Mosul, and after Iraqi forces established control over the border," he said.
While some instances of smuggling may still occur, he added, they are not for ISIS's benefit, but perhaps for small groups that may be affiliated with it in one way or another.
At present, he said, the Iraqi-Syrian border is fully secured by the Iraqi army and tribal forces, and is difficult for smugglers to breach.
He also noted that security and regulatory agencies, including the economic crime control authority, conduct periodic patrols in local markets.
These patrols identify smuggled goods, goods not fit for human consumption and any form of price manipulation, he said.
ISIS gets a cut of the proceeds
Smuggling operations are indeed taking place between Iraq and Syria, but they are not being carried out by ISIS directly, Iraqi military analyst Safa al-Asam told Diyaruna.
Rather, he explained, they are carried out by other groups that give ISIS a cut of the proceeds, as it holds the territory on the other side of the border.
"The Iraqi-Syrian border is secured by the various branches of the armed forces, who prevent the movement of militants and armed groups," he said, "but control over it is not tight enough to prevent the movement of individuals."
Occasional smugglers are able to slip through, he added.
"Eliminating smuggling amid the unstable security situation in neighbouring Syria, where ISIS retains an enclave just over the border, is very difficult at present," al-Asam said.
He called on intelligence and security agencies to exert more effort to curb smuggling, which provides a lifeline to ISIS and other extremist groups, even if this necessitates the use of unmanned aerial vehicles or helicopters.