Five people were killed, among them an 8-year-old boy, and more than 12 were wounded Sunday (October 21st), when an improvised explosive device (IED) exploded near al-Radwa mosque in the Idlib city centre, a local activist said.
Some of the wounded remain in critical condition, with head wounds caused by shrapnel, Idlib activist Haisam al-Idlibi told Diyaruna.
The IED had been planted under a civilian vehicle on al-Qusour Street, near a food distribution centre, al-Idlibi said.
"The explosion occurred just before food aid was to be distributed by a local relief organisation," he added, noting that "the toll would have been much higher had the blast occurred just a short time later".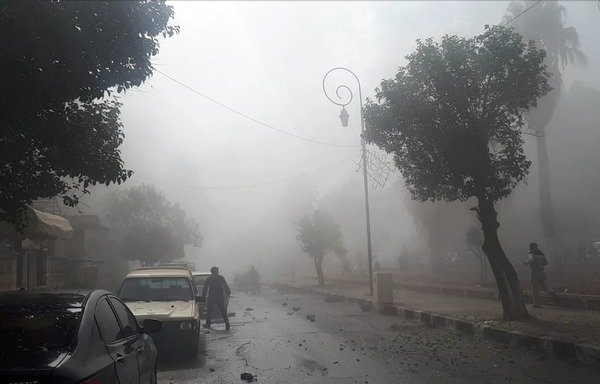 Among those killed in the bombing are two Tahrir al-Sham elements who came to Idlib from the Quneitra region as part of the settlement agreements with the Syrian regime, he said.
The blast left a crater 1.5 metres deep, according to eyewitnesses, and caused significant damage to public property and surrounding homes, al-Idlibi said.
The Sunday incident is the latest in a series of ongoing explosions and assassinations in Idlib, he noted.
These include the recent dismantling of an IED placed in front of al-Shaheed Bashir Hilli school in the city of Jisr al-Shughour by a special civil defence team before it could explode and cause casualties among students, he said.
Meanwhile, al-Idlibi noted, local residents have observed a heavy deployment of Tahrir al-Sham elements on the line extending from the Bab al-Hawa border crossing with Turkey to the town of Maarat Misrin.
They also have noted the deployment of Tahrir al-Sham elements at checkpoints, particularly at the entrances of towns and villages, he said.