Iraqi forces have burned down 25 rest-houses belonging to the "Islamic State of Iraq and Syria" (ISIS) in Diyala province as part of a broad security operation to hunt down the group's remnants, the Diyala Operations Command announced Wednesday (October 17th).
They also killed two ISIS elements, one of whom was the group's military commander in Diyala, a man known as Abu Duha, local media reported.
"The operations command on Tuesday embarked on a large-scale security operation in Jalawla, Khanaqin, Qarah Taba, Hamreen, Jabara and Suleiman Bek," Diyala Operations Commander Lt. Gen. Mizher al-Azzawi told Diyaruna.
These areas lie to the north and east of Diyala province, he said.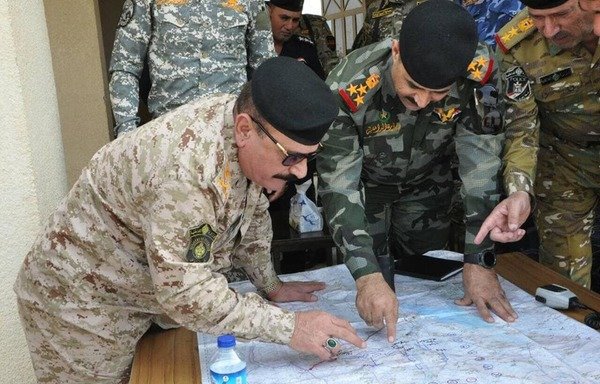 The operation is being carried out by forces from the army and local police, and with aerial support from the Iraqi air force and international coalition, he said.
The army chief of staff office and the Joint Operations Command "are providing direct guidance and supervision", al-Azzawi added.
The operation aims "to rout any terrorist elements or secret bases and cleanse these areas of [ISIS remnants]", he said.
Improved security
During the first day of the operation, Iraqi forces achieved "amazing results", he said, noting that the 25 rest-houses that were destroyed contained weapons, high-impact C-4 explosives and food supplies.
The forces also uncovered and detonated 20 improvised explosive devices (IEDs) when combing the area, especially the areas surrounding Lake Hamreen, al-Azzawi said.
"International coalition aircraft also destroyed several terrorist targets in Hamreen," he added.
"The mission is not yet over and we have a long way to go," he said. "We are continuing to track and raid terrorist sites and to eliminate their pockets."
"Diyala province is today safe and secure due to our ongoing operations," al-Azzawi said, noting that the improved situation has recently led to the lifting of the nightly curfew that had been in place in the province for years.
"People feel comfortable as they live their lives and normally go about their daily affairs," he said.