The Fatemiyoun Division, an Afghan militia fighting in Syria under the command of Iranian officers, has withdrawn from the border town of Albu Kamal in eastern Deir Ezzor province, a local activist told Diyaruna Wednesday (October 17th).
The Iran-backed militia withdrew in the wake of clashes with the Syrian regime-affiliated National Defence Forces (NDF) militia over control of the area, during which Fatemiyoun detained fighters from the opposing side.
Residents of al-Masaken area who were displaced by the fighting have returned to their homes at the behest of the Syrian regime, but not before the Fatemiyoun Division looted their contents.
"Most Fatemiyoun fighters who had been deployed in Albu Kamal have evacuated their positions and moved out to their camps in rural Deir Ezzor," local activist Jamil al-Abed told Diyaruna.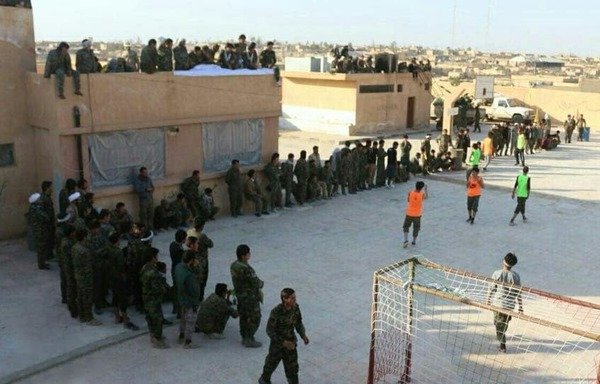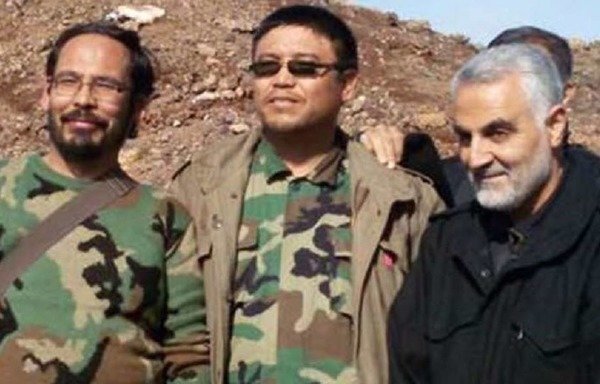 Their withdrawal was expected, he said, after the fighting that took place over the past two days between Fatemiyoun Division and the NDF.
The NDF had been trying to move into al-Masaken area, a key position of the Fatemiyoun, whose fighters had been refusing to hand over the homes they occupied to their rightful owners and the NDF, al-Abed said.
The Fatemiyoun suggested that civilians could return, as long they maintained security control, but the suggestion was rejected by the NDF, he said.
Civilians who eventually reentered their homes found them emptied of their contents, he added, as Fatemiyoun elements had looted them prior to and during their withdrawal.
IRGC is expanding in the area
The tension around this situation sparked fighting between the two sides, and promoted the Fatemiyoun to round up and detain opponents from the NDF.
Meanwhile, al-Abed said, a joint committee comprised of members of the Syrian regime's army and the regional command of Iran's Islamic Revolutionary Guard Corps (IRGC) is currently in control of Albu Kamal and its environs.
The areas the Syrian regime controls in eastern rural Deir Ezzor are small, al-Abed said, while the area controlled by IRGC-affiliated militias has expanded.
The IRGC recently opened a recruitment centre for the youth of the region in the town of al-Jalaa that is directly affiliated with the office of the representative of the Wali al-Faqih (Supreme leader Ali Khamenei) in Syria.
"Youth are enticed with money and monthly salaries that exceed the salaries paid by Syrian regime army and the NDF," al-Abed said.
In this way, the IRGC seeks to dominate recruitment efforts and prevent the Syrian army or the NDF from recruiting youth or having them fulfill their mandatory military service.