Military vessels belonging to a number of members of the international coalition battling the "Islamic State of Iraq and Syria" (ISIS) -- including France -- are stationed in the Mediterranean Sea off Syria, a military analyst told Diyaruna.
This is part of the massive deployment of land, naval and air forces to the Middle East as part of Operation Inherent Resolve, said military analyst and retired Egyptian military officer Maj. Gen. Abdul Karim Ahmed.
The French navy plays a key role in the conduct of surveillance and intervention in this capacity, he said, noting that French vessels -- including the Chevalier Paul and Auvergne -- have added another task to their list.
In addition to being ready to fight ISIS, they are conducting surveillance in order to detect and react on order to any illegal military intervention that may occur on Syrian soil -- specifically the use of chemical weapons by Syrian regime forces, he said.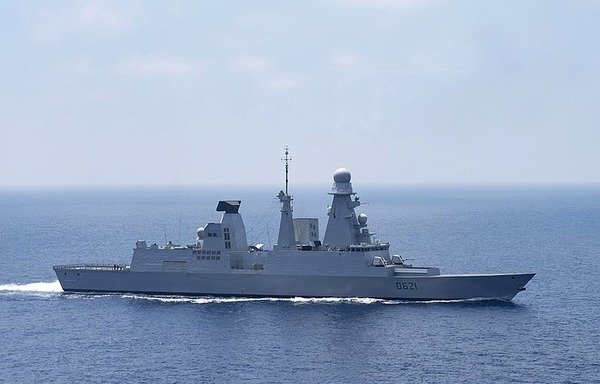 International investigators have found that on at least three occasions the Syrian regime has launched attacks using chemical weapons.
Last month, French foreign minister Jean-Yves Le Drian warned that any chemical weapons attack on the last opposition stronghold of Idlib would lead to "consequences" for the Syrian regime and would prompt a response from Paris.
"France warns against the use of chemical weapons," he said, calling it a "red line".
Le Drian's remarks came on the heels of a joint statement issued in August, in which the US, France and Britain threatened to respond if the regime used chemical weapons in any offensive to retake Idlib province.
The three powers said they were "gravely concerned" over the military offensive in Idlib and the resulting humanitarian consequences, and underlined their concern at the potential for further use of chemical weapons.
Surveillance and strike capabilities
"French frigates stationed in the Mediterranean are equipped with state-of-the-art monitoring and surveillance technology via satellite and specialised aircraft equipped with imaging and information conveyance systems," Ahmed said.
These are connected to both the international coalition's operations room and the French Navy's central operations room.
"From their position off the coast of Latakia, French vessels are capable of detecting any suspicious movements related to chemical weapons that regime forces may make, and of intervening militarily to prevent an attack," he said.
The goal is to protect the Syrian people from the consequences of such an attack, he said, noting that military intervention under such circumstances is considered "the most appropriate response" to prevent bloodshed.
Intervention in such cases follows verification through a complex information gathering system that makes use of satellite generated images and detection of the movement of aircraft, he said.
This is verified by information gathered by reconnaissance aircraft and human sources on the ground, he said. As these types of attacks are carried out with military aircraft, surveillance includes aircraft and the weapons being loaded.
French frigates stationed off Latakia
French frigates stationed off the coast include the Auvergne (D654), a Fremm-class vessel put into service in 2017 that is capable of launching direct strikes by sea, land or air.
The Chevalier Paul (D621) air defense frigate is part of the Charles de Gaulle carrier battle group, Ahmed said.
The two frigates have taken part in previous military operations in the Gulf, where the French Navy conducts co-ordinated patrols with the US Navy's 5th Fleet, and contributes to sea mine detection and clearance operations.
The French commitment includes the rotating command of Combined Task Force 150 (Maritime Security Operations and Counter-Terrorism), which specialises in vessel monitoring and rapid intervention in drug-trafficking or terrorism cases.