A new security project that seeks to protect the centre of the western Anbar district of Heet from extremist infiltration is now being implemented, the mayor's office said Tuesday (October 2nd).
"The 29th Brigade of al-Jazeera Operations Command's 7th Division has finished equipping most of the people in the centre of Heet with a (security) code," acting Heet mayor Sharhabil Kahlan al-Obeidi told Diyaruna.
"Each family has a code, and when they exit and re-enter the centre of the district they only need to show the card that bears the security number for the security personnel at the checkpoints to allow them in," he said.
This code will confirm they are residents of the city, he added.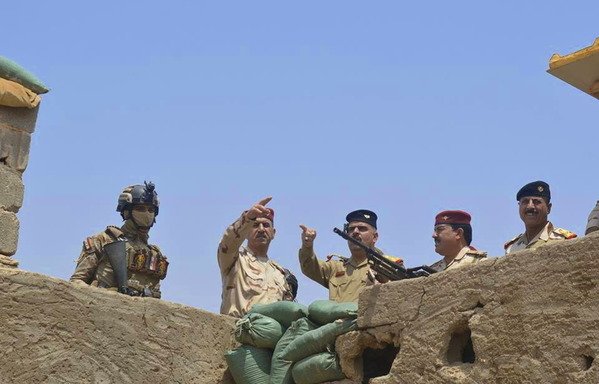 As part of the security project, the 29th Brigade's intelligence office has created an electronic database that includes the names and personal information of all residents of the centre of Heet, he explained.
"When the code-holder comes to a security checkpoint, the number is entered, and their information is retrieved from the database and checked against the official IDs they are holding," al-Obeidi said.
The project also included "the allocation of cards with security numbers to be adhered to the windshield of private cars", he said. "When the vehicle goes into a checkpoint, that number is checked in the database."
Project close to completion
"More than 90% of the population have received their personal numbers and the ones for their vehicles," al-Obeidi said. "A small number of people remain, whom we hope to add to the project within one month."
Some of those who have not yet been added "need additional security checks before a code can be issued for them, since there is a similarity between their names and those of wanted persons", he said.
Additionally, he said, about 86 families from Heet are still displaced, and are living in Kilo-18, al-Khalidiya and Amiriyat al-Fallujah camps.
On Monday, al-Obeidi attended an expanded security meeting with the Anbar governor and the Anbar, al-Jazeera and Western Anbar operations commanders.
Their discussion centred on bringing back all internally displaced persons (IDPs) and closing down all camps and housing centres in the province, he said.
The code project, which is being implemented for the first time in the province, has strengthened the city's overall security and has made life easier for local residents, al-Obeidi noted.
"Terrorists can no longer sneak through checkpoints with false identities or use women to transport explosives," he said.
"Our city today is stable, and there has been no security breach for a long time thanks to this project and other precautionary measures," he said, also praising the "productive relationship between the local residents and the security forces".