Internal Security Forces (ISF) in the Syrian city of al-Raqa on Sunday (September 30th) announced they had on Saturday thwarted a terror plot before it could be executed.
During a raid on the terror cell's hideout, the ISF killed two men and arrested five others, and seized a significant quantity of ammunition and military equipment, photos of which were displayed at the Sunday press conference.
ISF al-Raqa spokesman Muhannad Ibrahim announced the news of the cell's discovery.
Items seized in the two houses used as a hideout by the cell included weapons, ammunition and explosives, as well as a car bomb found nearby, mines and explosive belts that were ready for detonation, Ibrahim said.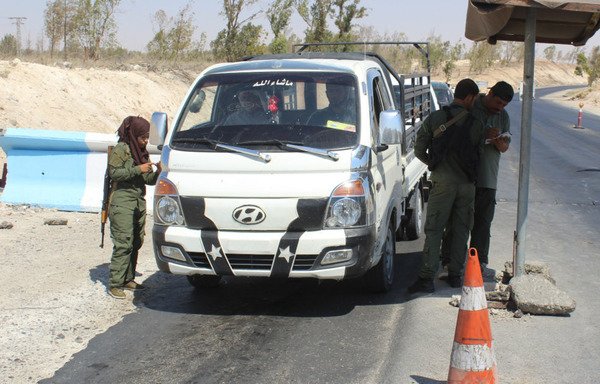 During the raid, a firefight erupted with the cell members, he said, which led to the two fatalities.
Liberation anniversary
The emergence of the cell coincides with preparations to celebrate the first anniversary of the city's liberation from the "Islamic State of Iraq and Syria" (ISIS), said Syrian Democratic Forces (SDF) unit commander Ghassan Ibrahim.
"The planned attack appears to have been a failed attempt to demonstrate that ISIS continues to wield influence in the region," he told Diyaruna.
"The discovery of the two houses where the plotters were hiding out quashed these ambitions," he said.
The cell was uncovered after a number of people informed the security forces that unknown persons were trying to raise ISIS flags in al-Dariya district.
The ISF promptly conducted a raid on the cell, backed by the SDF and the Syrian Kurdish Anti-Terror Forces Command (HAT).
According to Ibrahim, the attempt to raise the ISIS flag was clearly done for propaganda purposes, especially as it comes as the city prepares to celebrate the first anniversary of its liberation.
Ibrahim said the discovery of two houses and the stockpile of weapons and explosives they contained "spared the city from further bloodshed".
The sweep operation will continue for a few days, he said, to ensure that no elements affiliated with the terror network remain at large.