Economy
|
2018-09-27
Iraq launches post-ISIS stabilisation project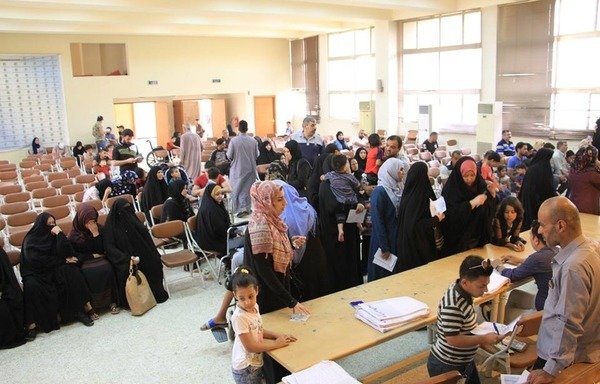 The Iraqi government recently launched a project to improve the livelihoods of people living in areas liberated from the "Islamic State of Iraq and Syria" (ISIS).
The Emergency Social Stabilisation and Resilience Project, rolled out September 14th, aims to provide cash, short-term employment, and other means of social support to the most vulnerable.
The project, which has received $200 million in funding from the World Bank and is being implemented by the Ministry of Labour and Social Affairs in partnership with various organisations, intends to benefit one million Iraqis.
"The project includes several programmes that serve the families living in liberated cities and returning internally displaced persons (IDPs) who are suffering from abject poverty," said ministry spokesman Ammar Munim.
Among them is the Cash for Work programme, which will provide participants with a monthly income in return for work, he told Diyaruna.
This is expected to increase short-term employment and provide 150,000 households with cash for work support, he said, with about 840,000 individuals expected to benefit.
The employment opportunities include "maintenance work for government agencies and projects, painting schools, clearing roads as well as certain jobs that do not require physical effort or advanced skills", Munim said.
"Partnering civil society organisations will work with the Ministry of Labour to dispense salaries to beneficiaries," he said.
Vocational training
Another programme involves the provision of vocational training, to help participants find work in 15 different professions, Munim said.
"We will help them and provide the right capacity-building qualifications that would allow them to earn a living or start a small business," he said.
An anticipated 42,000 training opportunities will be available as part of this programme, he said, with daily stipends paid out to participants.
"The provision of flexible finance loans to those interested in starting their own businesses is an integral part of the Emergency Social Stabilisation and Resilience Project," Munim said.
Last year, the ministry disbursed 20,000 loans to Iraqis who applied for small business financing, he said, and there are plans to enable a larger number of those facing poverty or affected by terrorism to have access to working capital.
"The ministry provides financial and humanitarian support for more than 1.2 million poor families throughout the country through a social security system," Munim said, and is planning to increase financial aid.
Financial aid will be provided on the condition that beneficiaries ensure their children benefit from the education and healthcare system, he added.
Services for children
The Ministry of Labour is in the process of rehabilitating its service institutions in the liberated provinces, said Amir al-Mousawi, deputy directer of the ministry's Directorate for Special Needs Care.
"As for our directorate, we have managed to open our shelters, the latest of which were three in Ninawa province," he told Diyaruna.
"We intend to work, through this new project, to activate our services to children and orphans who lost one or both of their parents to terrorism and war, as well as special needs children," he said.
Independent High Commission for Human Rights spokesman Ali al-Bayati expressed hope that the Emergency Social Stabilisation and Resilience Project will help alleviate the impact of the battle to oust ISIS.
"Terrorists have left in their wake psychological damage and serious problems at the infrastructure level, as well lack of basic services," he told Diyaruna.
"We hope that this project and any other government effort will help alleviate these stressors and create a stable environment for people," he said.
The commission will continue with its responsibilities to monitor government performance and institutions to uphold people's rights in the fields of education, healthcare and social services, al-Bayati said.