A low-income housing complex near Ramadi that was destroyed by the "Islamic State of Iraq and Syria" (ISIS) in May 2015 has been fully rehabilitated, Ramadi mayor Ibrahim al-Awsaj said Wednesday (September 26th).
The residential complex, comprising 100 homes in the Kilo-7 area, has been fully restored in co-operation with the Anbar local government and with the support of the UN Human Settlements Programme (UN-Habitat), he told Diyaruna.
"The complex was built in 2012 as part of a government humanitarian plan to help poor widows and orphans and people with no income by allowing them ownership of low-cost housing units," al-Awsaj said.
"When ISIS occupied Ramadi, it blew up those houses, even though they did not belong to security personnel or government officials," he said, noting that this was a common justification the group used for such actions.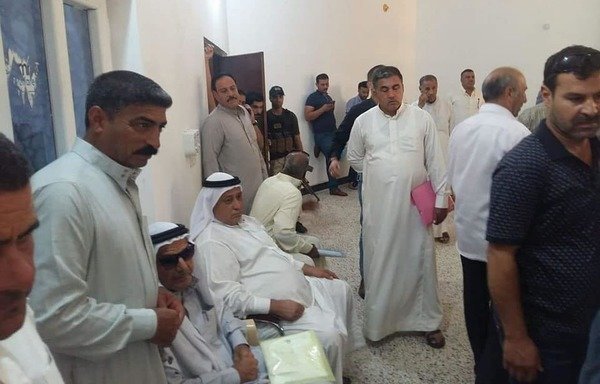 These homes "belonged to families suffering from extreme poverty", he said.
ISIS also blew up a nearby complex comprising another 100 units of low-income housing that had been set to open to benefit needy families in 2014, he said.
The extremist group "also caused great damage to a complex of 200 trailer homes inhabited by poor people in the Kilo-5 area west of Ramadi", he added.
The complex, which was built in 2010, "has been undergoing rehabilitation for some time with the help of UN-Habitat", al-Awsaj said, noting that the necessary work is roughly half done.
New housing planned
"We plan to build 250 low-cost residences in the Kilo-7 area," al-Awsaj said.
Work will begin in the near future on this complex, which is to be set aside for low-income people and "those hit the hardest by terrorism", he added.
"We have a plan to revive an old project that was supposed to begin four years ago but was prevented by the ISIS invasion," he said, noting that this comprises 1,200 low-income housing units in western Ramadi.
The local administration seeks to help Ramadi residents whose houses and property have been damaged to obtain financial compensation from the government under Law No. 20 of 2009, al-Awsaj said.
"There are about 40,000 compensation requests, and compensation has been paid to 500 affected people, so many are still waiting," he said.
"We have consulted with officials in Baghdad, and they promised to add more examination and scrutiny teams and to reduce bureaucracy," he added. "We expect in the coming weeks that the number of compensation beneficiaries will increase."