Syrian activists have observed a notable increase in tension in several parts of rural Idlib province, telling Diyaruna this has rekindled fears of renewed fighting.
This follows days of calm in the region following the announcement of the establishment of a demilitarised zone and the abatement of military operations.
The general sense of unease among the province's civilians has been triggered by a bout of assassinations targeting the leaders and elements of various armed groups, Idlib activist Musab Assaf told Diyaruna.
The most recent target was a Tahrir al-Sham commander, he said.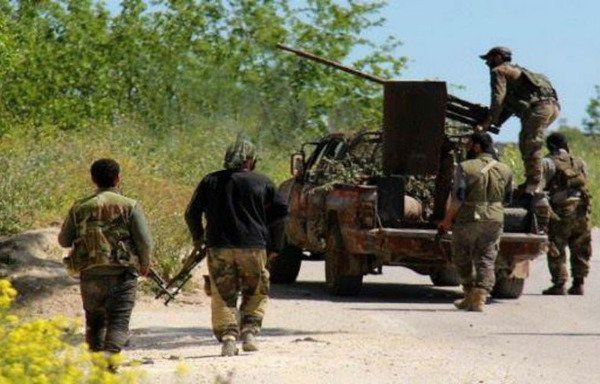 Tensions are running highest along the edges of Idlib and Hama provinces in the wake of fierce clashes that erupted on the edges of Latakia province, Assaf said.
The clashes, between Syrian regime forces and allied militias on one side and armed opposition groups on the other, left a large number of dead and wounded, he said.
Assaf said the clashes broke out after regime forces attempted to advance towards the areas facing their positions near the town of Nahashba in rural Latakia.
The periphery of Idlib province also came under intermittent shelling, he said, particularly from the direction of the town of Umm al-Khalayel, most of whose residents had fled earlier, with only a few remaining.
Sporadic clashes
Sporadic clashes have been taking place every day and sometimes escalate in intensity along the Aleppo and Idlib axes, Assaf said.
Another reason for the rising tension is the notable increase in the number of assassinations, he said, noting that hardly a day goes by without an assassination of the leader or fighters belonging to some armed group.
Bombings that result in casualties are another regular occurrence, he added.
Assaf characterised the current situation as a series of concealed battles taking place in the region that could erupt and explode at any moment.
The most recent assassination targeted a Tahrir al-Sham commander known as Abu Talha al-Iraqi, who was killed in an ambush on the main road near the town of al-Deir al-Sharqi in southern rural Idlib.
Al-Iraqi's driver was seriously wounded in the same incident and was transported to a hospital in the area for treatment, Assaf said.
Al-Iraqi had been known for his hostility towards civilians in the region, who suffered from his efforts to secure the needs of foreign fighters, Assaf said, and for his extreme hostility towards other non-extremist groups.