Refugees
|
2018-09-24
Al-Rukban camp residents face worsening conditions
By Waleed Abu al-Khair in Cairo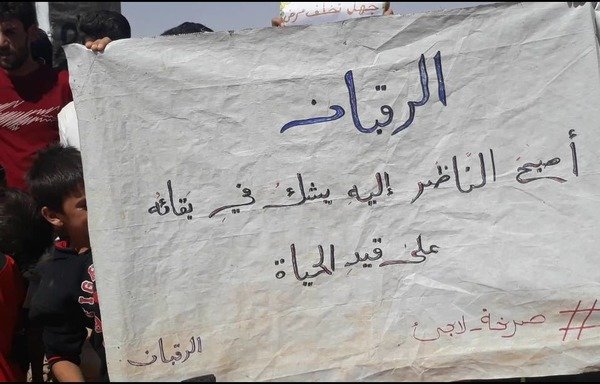 Syrian activists told Diyaruna they have launched an appeal to help the residents of al-Rukban camp in the southern desert near the Jordanian border as the humanitarian crisis in the camp worsens.
The appeal follows the death on Thursday (September 20th) of a child in the camp, who could neither receive treatment inside the camp nor be transported to outside it to receive medical attention, they said.
There is a lack of basic living requirements in the densely populated camp, where about 60,000 internally displaced persons (IDPs) have taken shelter from the fighting, and medical services have been suspended.
"The situation in al-Rukban worsened significantly after the closure of the only medical clinic that operated inside the camp," said al-Rukban relief worker Tariq al-Nuaimi.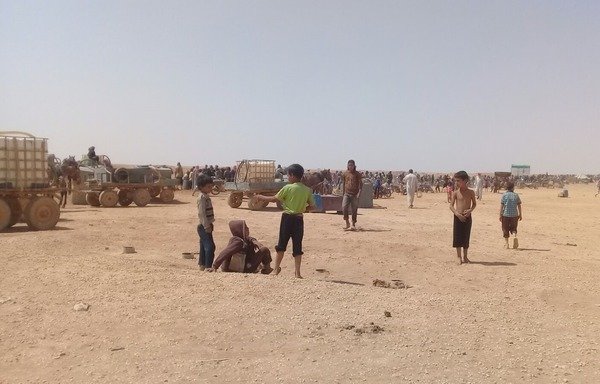 This led to the spread of illness and a decline in the health status of patients who require regular attention, such as those suffering from chronic conditions like heart disease, diabetes and kidney failure, he said.
The camp is under a "stifling siege" by the Syrian regime and affiliated militias, he added, noting that all routes that lead to the camp have been blocked.
These routes were previously used to deliver medical supplies and aid to the camp, albeit with long intervals between deliveries, he said, adding that at least they used to cover some of the camp's needs.
Child's death sparked protest
One of the consequences of the medical clinic's closure is the death of a child named Mohammed al-Aatar, al-Nuaimi said.
His death prompted the camp residents to stage a protest to demand the entry of medical aid and the reopening of the only clinic.
"A number of activists took notice of the situation in al-Rukban, and decided to draw attention to the camp and the deteriorating conditions its residents face before the onset of the winter season," al-Nuaimi said.
"The real suffering begins with the advent of the rainy season and the freezing cold and the outbreaks of illness that accompany it," he added.
Activists are collecting signatures in order to issue a joint statement protesting these conditions that will be published, distributed to all humanitarian organisations and posted on various social media platforms, he said.