A number of public and private banks have reopened their Mosul branches in the year following the ouster of the "Islamic State of Iraq and Syria" (ISIS), which is helping to drive reconstruction and economic activity, Iraqi officials said.
Since the city's liberation on July 9th, 2017, national banks including Al-Rafidain and Al-Rasheed have reopened their branches in eastern and western Mosul.
Al-Rafidain on July 9th reopened a branch in western Mosul that had been destroyed in the fighting, with other banks soon following suit.
The branch office was refurbished with significant support from engineering teams from Ninawa province's local authority and Iraq's Central Bank.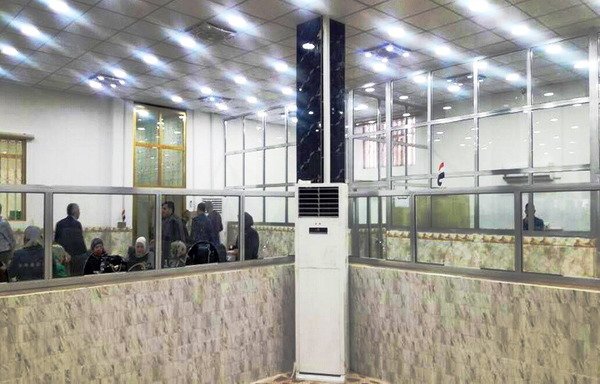 Reopening the branch was preceded by the reopening since late last year of several other Al-Rafidain branches; at the University of Mosul, al-Hamdaniya, Bartella and Tal Keif, said Duraid Hikmat, an advisor to the mayor of Ninawa.
Al-Rasheed Bank opened a branch in eastern Mosul's al-Muhandiseen neighbourhood, and two others in western Mosul's Khaled bin al-Waleed and al-Jazeera, he told Diyaruna.
"This is in addition to the reopening of other bank branches, such as The Co-operative Agricultural Bank, the Real Estate Bank, the Industrial Bank and other private banks," Hikmat said.
"Banking is back to its fast pace due to the opening of these branches," he said, adding that restoring business activity is necessary for the rehabilitation of Ninawa's infrastructure.
"Banks give a strong boost to the reconstruction effort as there cannot be any sort of development without these institutions," he added.
But in order for this to happen, they must be able to "meet the urgent needs of the people of Mosul for loans and for customers to be able to access the deposits they made before ISIS overran the city (in mid 2014)", he said.
The Central Bank intends to reopen its branch in Mosul soon, he said, pointing out that this would support the banks' cash reserves in the city.
Mosul struggling to rebuild
"Reopening these banks in Mosul is an important and impactful step," Ninawa provincial council member Hosam Eddin al-Abbar told Diyaruna.
"This city is currently struggling to stand on its own feet when it comes to reconstruction, and the resumption of banking is an important factor to support reconstruction efforts there and revive economic activity," he said.
"We hope that soon all banks in Mosul and other provinces will be trading again, and that this will spur new banks to open their doors," he said.
Reopening banks is "a main driver for attracting investment and capital into Mosul", said economist and Iraqi Businessmen Club president Alaa al-Qusair.
"International companies have a strong desire to enter this city after the phase of destruction, since it is rich with natural resources and could be an ideal environment for investment," he told Diyaruna.
Banking lays the foundation for investment, as banks offer monetary and banking services as well as administrative support and assurances that allow investors to work in a safe environment, he added.
But reopening banks is not enough in and of itself to attract investment capital, al-Qusair said, calling for the introduction of modern technology, "particularly in the area of accessing credit, foreign bank transactions and currency exchanges".
"It is important to put in place competent and honest management teams to oversee banking operations by attracting smart and experienced people who are highly skilled and professional," al-Qusair said.