In recent months, the "Islamic State of Iraq and Syria" (ISIS) has been going online to claim responsibility for random attacks and kidnappings, while also claiming responsibility for non-existent crimes, Iraqi officials and monitors said.
These fraudulent claims intensified after the group's combat capabilities were destroyed and it was stripped of the territory that was once under its control, they told Diyaruna.
ISIS has taken to claiming random murders and kidnappings online, they said, with investigations later revealing the perpetrators have no link with the group.
A recent example of this is ISIS's claim of responsibility for the May 7th assassination of parliamentary candidate Farouq al-Jubury in southern Mosul.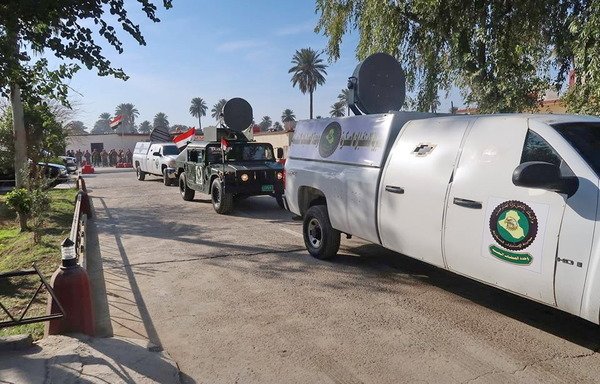 Later investigations revealed the crime was motivated by "family-related reasons", according to the Supreme Judicial Council, revealing that the victim's son was behind the murder.
ISIS has claimed responsibility for many crimes committed inside Iraq and abroad where it has later become clear that it had no hand in the matter, security expert Jassim Hanoun told Diyaruna.
In one such incident, on August 23rd, a Frenchman fatally stabbed his mother and sister near Paris.
"ISIS quickly claimed responsibility for the incident, while it was later confirmed that the perpetrator suffered from significant mental issues, according to the French Ministry of Interior," Hanoun said.
French Interior Minister Gerard Collomb had said the attacker was "mentally unstable, rather than someone who was committed, who would respond to orders from a terrorist organisation, in particular ISIS".
Fuel for ISIS propaganda
Hanoun said he thinks ISIS peddles these claims "to serve its terrorist propaganda and incite fear and, more importantly, give a dose of moral support to its members".
"Any false claim gives us, in turn, clear indication that this terrorist group is limping along on false claims to cover up its defeat," he said.
"ISIS has lost control after the demise of its leadership," he said, and therefore seeks to associate itself with any act of violence its sees in the news.
Since the group's loss of Mosul, it has tried to claim several terror operations in Ninawa province, he said, even though there are no reports of these incidents.
These claims are "merely delusions and lies that the terrorists are trying to pass off as reality", Ninawa Operations Command spokesman Brig. Gen. Firas Bashar Sabri told Diyaruna.
"Disinformation is a terrorist tool to spread chaos and discord," he said, noting that most people are not fooled by these lies.
All rumours are investigated
"Since liberation, the security situation in [Mosul] has improved, thanks to the co-operation of the civilian population and the security and pre-emptive operations," Sabri said, which is pushing "the enemy to declare terrorist operations that only occur in their imagination".
All such allegations and rumours -- of which there are many -- are investigated and verified, he said, and the truth is revealed to the civilian population.
"Terrorists are looking for any way to have a psychological impact that would lessen the bitterness of their defeat," Ninawa provincial council security committee chairman Mohammed Ibrahim told Diyaruna.
ISIS's insertion of itself into any crime that occurs or does not occur "is a desperate ploy to cover its disappointment and bring back a sliver of hope to what is left of its members", he said.
It is therefore imperative to firmly refute the group's lies, to prevent it from seizing the opportunity to give itself influence that is larger than life, he said.
"These terrorists are usually looking for false victories, and turn reality on its head in service of their intentions to survive and expand," he said.
"We have to always confront them and expose their propaganda, and this responsibility lies on all our shoulders," he added.