Pre-emptive raids on pockets of "Islamic State of Iraq and Syria" (ISIS) remnants in remote areas of Iraq, an increased military presence and strong local intelligence has helped to deter kidnapping attempts, Iraqi officials said.
As it faced defeat in Iraq and its sources of revenue dwindled, ISIS increasingly turned to kidnapping to extort ransom money and bolster its coffers.
But as security measures have tightened, these abductions for ransom have been occurring on a much more limited scale, security officials told Diyaruna.
In the western province of Anbar, for example, there have been only "one or two" cases of ISIS kidnappings over the past few months, said Anbar provincial council member Karim al-Karbouli.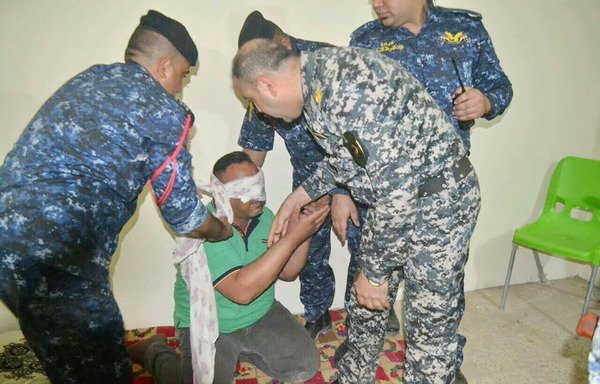 Though this issue is no longer a major concern, he added, "we are cautious of any terrorist activity, regardless of its type and scale".
"The issue of abductions that are classified as terrorist activities is always on the agenda of security and local officials," he stressed.
Motivated by money
The primary motivation for this crime is money, al-Karbouli said, pointing out that even relatively small amounts of cash can give the group the ability to destabilise the security situation and threaten the peace.
"Security forces are putting in all their military power to protect and secure the outer roads," he said, noting that these run through rugged and desert terrain.
"The security pressure on militants in the depth of the desert is not giving them space to launch any attacks, particularly kidnapping operations," he said.
In late 2017, there was a spate of civilian kidnapping cases at the hands of ISIS, most of which occurred in remote desert locations.
Some abductees were released after their families paid tens of thousands of dollars to their captors, via secretive methods and traditional bank transfers.
As a deterrent to this type of crime, the Central Bank of Iraq last August announced it had set up, in co-operation with government agencies, a special committee to combat the financing of terrorism.
'No alarm bells'
ISIS is staging abductions at a much lower rate than in the past, said Ninawa provincial council security committee member Binyan al-Jarba.
"There are fewer such incidents and occasional smaller scale ones, which do not yet raise alarm bells," he told Diyaruna.
The amount of money ISIS can collect by demanding ransom is "negligible", he said, noting that public support for the security forces and the intelligence provided by local residents are key factors in the decline in kidnappings.
Another factor is the number of pre-emptive raids "targeting militants in all areas, whether in the desert, mountains, valleys or even sleeper cells that are hiding in the midst of civilians", he added.
Security forces today are professional and have received high-level training that helps them pinpoint the location where kidnapped individuals are kept so they can be rescued from their captors, he said.
Security can be further enhanced by boosting the ranks of the local police force in Ninawa province, al-Jarba noted.
Targeting organised crime
Kidnappings "can be classified under organised crime", strategy expert Ahmed al-Sharifi told Diyaruna.
"Although these incidents have recently seen a sharp fall, their mere existence indicates that terrorists are looking for alternative resources to replace the ones they lost," he said.
ISIS's previous sources of funding provided astronomical revenues that came from plundering and smuggling oil and national resources as well as taking over border crossings and controlling trade, he said.
Another objective behind the kidnappings is to "terrorise the people and embarrass and demoralise the security forces", al-Sharifi said.
"Getting rid of organised crime does not happen solely by military force," he said, but also requires high-level security efforts that rely on intelligence, surveillance operations and advanced technology to identify sources of threat.