The Iraqi Interior Ministry's Rapid Response Division has secured the return of thousands of displaced families to their areas in eastern Salaheddine province, the division's media director told Diyaruna Wednesday (August 22nd).
"After we deployed our forces to eastern Salaheddine at the orders of the General Commander of the Armed Forces [Haider al-Abadi] late last year, we started to secure villages there in preparation for the return of displaced families," said Lt. Col. Abdul Ameer al-Mohamedawi.
"We secured these areas against [Islamic State of Iraq and Syria (ISIS)] remnants by setting up checkpoints, running mobile patrols and reopening police stations," he said.
"We also dismantled improvised explosive devices (IEDs) and landmines which the militants had planted in houses and on the streets during the liberation battles," he added.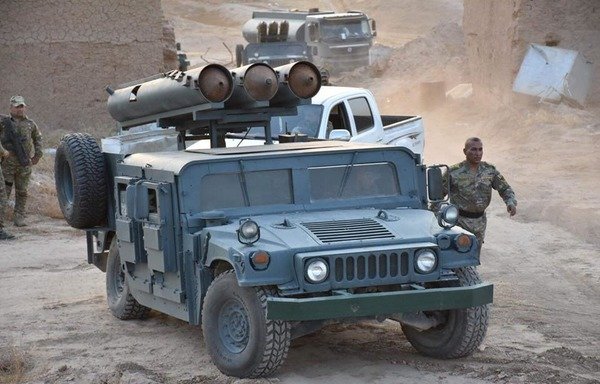 Since early 2018, close to 6,000 displaced families have returned in batches to their areas in Sulaiman Bek, Tuz Khurmatu and Yakinja, he said.
Everyone is vetted carefully to prevent the infiltration of extremists and their setting up sleeper cells in secure areas, he said.
Restoring stability, unity
The Rapid Response Division helped organise community conferences and meetings that brought together local residents from all ethnicities and sects to enhance unity and a sense of responsibility towards the stability of their areas, al-Mohamedawi said.
It has also supported the efforts of civil departments in restoring basic services to villages damaged in terror attacks and during the war to oust ISIS, he added, noting that living conditions are stable in areas where residents have returned.
In recent months, joint forces from the Rapid Response Division and other Iraqi security agencies have carried out several successful operations to crack down on ISIS remnants in desert and remote areas, al-Mohamedawi said.
The areas extend from southwestern Kirkuk and eastern Salaheddine through al-al-Azeem basin in Diyala province, all the way to the administrative borders of al-Sulaymaniyah province, he said.
"Those areas have been fertile ground for ISIS remnants, but they are now secure after many terrorists were killed," he said.
Iraqi forces destroyed the militants' hideouts, which they were using to launch attacks against civilians, he said, especially travellers on the Baghdad-Kirkuk highway.
"That highway is now secure and traffic there has resumed as normal," he noted.