Following debilitating defeats in Iraq and Syria, the "Islamic State of Iraq and Syria" (ISIS) has instructed its foreign fighters to escape to their countries of origin or to areas suffering tensions and upheaval, recent media reports reveal.
To this end, the group has created a website that sets out guidelines for foreign fighters on how to return to their own countries or to unstable countries, where they face a lower risk of apprehension.
The website suggests ISIS elements use their original travel documents and avoid travelling on counterfeit passports.
ISIS elements are warned to refrain from taking any personal documents or pictures with them that could give away their ties to the group or the nature of their actions.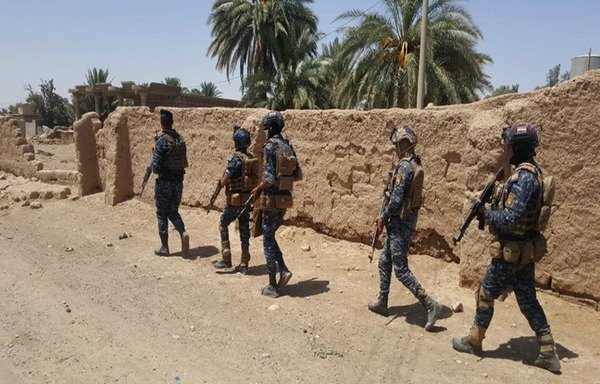 They also are advised against mixing with members of the communities they flee to, and to avoid any conversations that might lead to their detection.
"ISIS is going through a deep crisis since the state it dreamed of has quickly disappeared and Iraq and Syria have now become their graveyards," said Issam al-Fili, who teaches political sciences at al-Mustansiriya University.
The only available choice for the group is to escape this "hellhole" and search for other countries to infiltrate, he told Diyaruna.
This signals the group's main goal is to preserve what is left of its fighters and to regroup and find logistical support, he said.
Returnees can form sleeper cells which pose a grave danger to the security of their countries, he said.
"Those that cannot return to their original homes could potentially flee to areas like the Libyan desert, the Sinai peninsula or Yemen to continue to be influential and active members in the group," al-Fili said.
'Last ditch attempt'
ISIS is trying to adjust to its losses in human capital and fighting resources rather than to engage in military confrontation, security expert Fadel Abu Ragheef told Diyaruna.
To this end, it is seeking to find new areas of influence, he said.
The group's call to foreign fighters to escape is a "last ditch attempt" to regroup outside of its so-called "land of empowerment", he said.
"ISIS wants to take advantage of the turmoil and degraded security in certain areas around the world so as to form small terrorist outposts and later feed them with new recruits," Abu Ragheef said.
ISIS's directing of its fighters to escape Syria clearly indicates a "strategy change to redeploy due to the conditions of war", military strategy expert Mutaz Muhyi Abdul Hamid told Diyaruna.
This change of strategy signals the group's defeat, he said, cautioning however that an intricate group such as ISIS could grow in areas or environments that do not have strong security and where political tensions and upheaval prevail.
This necessitates "continued efforts to excise the group and to fight them militarily and ideologically", Abdul Hamid said.
Abu Ragheef called for continued international co-operation and exchange of information so as to prevent any noticeable terrorist growth in any part of the world.
The international coalition's support to the Iraqi army in its liberation battles against ISIS and the ongoing security operations against the group's remnants, have reduced its threat, he said.
Therefore, "we should absolutely not allow the group to propagate again in other countries".