The Syrian regime on Monday (August 13th) renewed its aerial bombardment of scattered areas of southern rural Idlib province, as regime and allied forces continue to bring in reinforcements to adjacent areas, a local activist said.
Additional troops are being brought in to shore up regime-controlled areas in Latakia province, which borders Idlib, in preparation for an anticipated military operation, Idlib activist Musab Assaf told Diyaruna.
Regime forces began bombarding parts of the southern Idlib countryside on Monday morning, causing a number of deaths and injuries and triggering a massive displacement of civilians towards safer areas, Assaf said.
In the towns of al-Tah and Tahtaya, two women and one child were killed in the onslaught, he said, while four others were wounded in a residential area.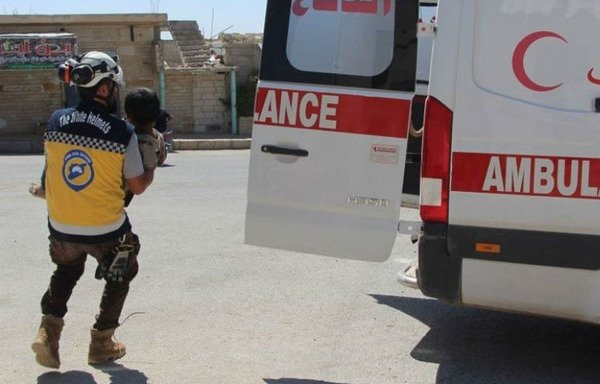 The bombardment also hit the southern Idlib towns and villages of Tarei, Maan, Tall Maraq and al-Tamanah, Assaf noted.
New wave of displacement
A large number of civilians were seen leaving these towns -- particularly al-Tah and Tahtaya, which are almost empty of residents -- for the centre of Idlib province, in order to escape the artillery fire, he said.
Heavy shelling and repeated airstrikes also forced many residents of Khan Sheikhun to abandon their homes for safer areas, he added.
The displacement is also being triggered by the continued arrival of regime reinforcements, Assaf said, noting that a massive displacement movement was also observed in the northern areas of Hama.
"With these reinforcements, the regime intends to strengthen its forces in the areas under its control that face opposition-controlled areas," he explained.
Most of the newly displaced civilians headed for agricultural areas, spending their first nights in the open without any support from any party, Assaf said.
This latest wave of displacement comes at a time when Idlib has become densely populated with displaced persons from other areas, and does not have the capacity to receive any more, he noted.
This overpopulation has raised fears among local residents, who anticipate there will be massive civilian casualties in the event of any regime military operation in the region.